Zacks: Analysts Expect Diana Containerships Inc. (DCIX) to Announce -$0.84 EPS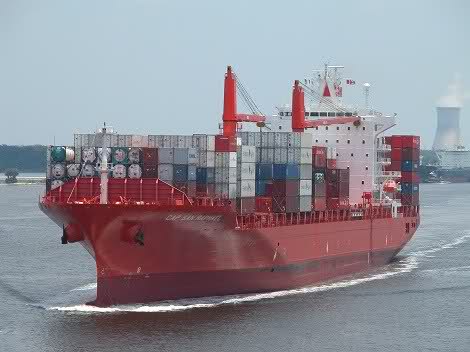 Brokerages expect Diana Containerships Inc. (NASDAQ:DCIX) to announce ($0.84) earnings per share (EPS) for the current fiscal quarter, Zacks Investment Research reports. Zero analysts have made estimates for Diana Containerships' earnings. Diana Containerships reported earnings per share of ($0.88) in the same quarter last year, which suggests a positive year-over-year growth rate of 4.5%. The business is scheduled to announce its next quarterly earnings results on Wednesday, July 26th.
On average, analysts expect that Diana Containerships will report full-year earnings of ($3.23) per share for the current fiscal year. For the next year, analysts anticipate that the company will report earnings of ($1.53) per share. Zacks' earnings per share calculations are an average based on a survey of research analysts that that provide coverage for Diana Containerships.
Diana Containerships (NASDAQ:DCIX) last released its quarterly earnings results on Monday, May 22nd. The shipping company reported ($0.80) earnings per share (EPS) for the quarter, topping the Zacks' consensus estimate of ($0.85) by $0.05. The firm had revenue of $3.80 million for the quarter, compared to the consensus estimate of $6.60 million. Diana Containerships had a negative return on equity of 23.32% and a negative net margin of 597.71%. The company's revenue for the quarter was down 67.8% on a year-over-year basis. During the same period last year, the business posted ($0.08) EPS.
Separately, Zacks Investment Research lowered shares of Diana Containerships from a "buy" rating to a "hold" rating in a report on Monday, April 17th.
An institutional investor recently raised its position in Diana Containerships stock. KCG Holdings Inc. boosted its stake in Diana Containerships Inc. (NASDAQ:DCIX) by 213.6% during the first quarter, according to its most recent 13F filing with the Securities and Exchange Commission (SEC). The institutional investor owned 189,285 shares of the shipping company's stock after buying an additional 128,930 shares during the period. KCG Holdings Inc. owned approximately 2.02% of Diana Containerships worth $246,000 as of its most recent filing with the SEC. Institutional investors own 4.26% of the company's stock.
Diana Containerships (NASDAQ:DCIX) traded up 8.9232% during trading on Friday, reaching $0.3955. The company had a trading volume of 729,708 shares. Diana Containerships has a 52 week low of $0.32 and a 52 week high of $26.17. The firm's market capitalization is $3.65 million. The stock has a 50 day moving average price of $0.40 and a 200 day moving average price of $1.67.
ILLEGAL ACTIVITY WARNING: "Zacks: Analysts Expect Diana Containerships Inc. (DCIX) to Announce -$0.84 EPS" was originally posted by American Banking News and is owned by of American Banking News. If you are viewing this report on another publication, it was stolen and republished in violation of U.S. and international trademark & copyright laws. The correct version of this report can be read at https://www.americanbankingnews.com/2017/06/30/zacks-analysts-expect-diana-containerships-inc-dcix-to-announce-0-84-eps.html.
Diana Containerships Company Profile
Diana Containerships Inc is a holding company. The Company, through its subsidiaries, is engaged in the ownership of containerships. As of December 31, 2016, the Company's fleet consisted of six panamax and six post-panamax containerships with a combined carrying capacity of 61,517 twenty-foot equivalent unit (TEU).
Get a free copy of the Zacks research report on Diana Containerships (DCIX)
For more information about research offerings from Zacks Investment Research, visit Zacks.com
Receive News & Ratings for Diana Containerships Inc. Daily - Enter your email address below to receive a concise daily summary of the latest news and analysts' ratings for Diana Containerships Inc. and related companies with MarketBeat.com's FREE daily email newsletter.