Cape PLC (CIU) Stock Rating Reaffirmed by Royal Bank of Canada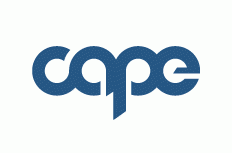 Cape PLC (LON:CIU)'s stock had its "outperform" rating reiterated by equities research analysts at Royal Bank of Canada in a report released on Wednesday. They currently have a GBX 290 ($3.76) price target on the stock. Royal Bank of Canada's price objective suggests a potential upside of 9.64% from the stock's current price.
CIU has been the subject of a number of other research reports. Canaccord Genuity upped their price target on Cape PLC from GBX 250 ($3.24) to GBX 275 ($3.56) and gave the stock a "buy" rating in a research report on Wednesday, May 10th. Numis Securities Ltd reaffirmed a "buy" rating and set a GBX 300 ($3.89) price target on shares of Cape PLC in a research report on Monday, June 5th. Finally, Macquarie raised Cape PLC to an "outperform" rating and upped their price target for the stock from GBX 200 ($2.59) to GBX 240 ($3.11) in a research report on Thursday, March 16th. Two equities research analysts have rated the stock with a hold rating and three have assigned a buy rating to the company. The stock has a consensus rating of "Buy" and a consensus price target of GBX 275 ($3.56).
Shares of Cape PLC (LON:CIU) traded up 45.93% on Wednesday, hitting GBX 264.50. 2,007,461 shares of the company's stock traded hands. Cape PLC has a 1-year low of GBX 139.00 and a 1-year high of GBX 268.00. The company's market cap is GBX 320.10 million. The firm's 50-day moving average price is GBX 221.05 and its 200 day moving average price is GBX 200.07.
ILLEGAL ACTIVITY WARNING: This piece of content was originally published by American Banking News and is the sole property of of American Banking News. If you are reading this piece of content on another website, it was stolen and republished in violation of United States and international copyright and trademark law. The legal version of this piece of content can be accessed at https://www.americanbankingnews.com/2017/07/09/cape-plc-ciu-stock-rating-reaffirmed-by-royal-bank-of-canada.html.
About Cape PLC
Cape plc (Cape) is a holding company. The Company is engaged in the provision of critical industrial services principally to the energy and natural resources sectors. Cape provides a multi-disciplinary service offering, including the traditional services of access, insulation, coatings and mechanical, and a range of specialist services, including refractory linings, oil and gas storage tanks, heat exchanger replacement and refurbishment, and environmental services.
Receive News & Ratings for Cape PLC Daily - Enter your email address below to receive a concise daily summary of the latest news and analysts' ratings for Cape PLC and related companies with MarketBeat.com's FREE daily email newsletter.