Insider Selling: Harte Gold Corp (TSE:HRT) Director Sells 305,000 Shares of Stock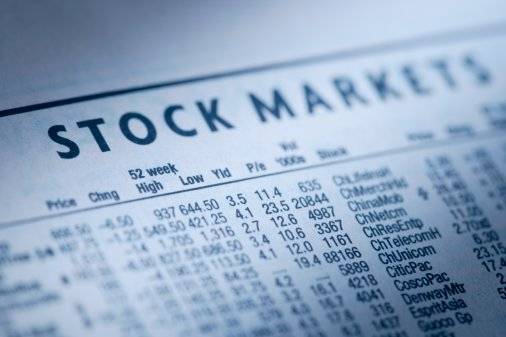 Harte Gold Corp (TSE:HRT) Director George Andrew Flach sold 305,000 shares of the firm's stock in a transaction on Friday, July 7th. The stock was sold at an average price of C$0.60, for a total transaction of C$183,000.00.
Harte Gold Corp (TSE HRT) traded up 1.59% during mid-day trading on Tuesday, hitting $0.64. 191,884 shares of the stock traded hands. Harte Gold Corp has a 1-year low of $0.20 and a 1-year high of $0.87. The firm has a market cap of $284.22 million and a price-to-earnings ratio of 213.33. The stock has a 50-day moving average of $0.68 and a 200 day moving average of $0.52.
WARNING: This report was originally posted by American Banking News and is owned by of American Banking News. If you are reading this report on another domain, it was illegally copied and republished in violation of United States & international trademark and copyright law. The original version of this report can be viewed at https://www.americanbankingnews.com/2017/07/11/insider-selling-harte-gold-corp-tsehrt-director-sells-305000-shares-of-stock.html.
Harte Gold Corp Company Profile
Harte Gold Corp is a Canada-based company engaged in the acquisition, exploration and development of mineral resource properties with a focus on gold properties located in the Province of Ontario. It has interests in gold exploration projects, including Sugar Zone Property, which is located approximately 60 kilometers east of the Hemlo area gold mines and northeast of the town of White River, and the Stoughton-Abitibi Property, which is located over 110 kilometers east of Timmins and approximately 50 kilometers north-east of Kirkland Lake.
Receive News & Ratings for Harte Gold Corp Daily - Enter your email address below to receive a concise daily summary of the latest news and analysts' ratings for Harte Gold Corp and related companies with MarketBeat.com's FREE daily email newsletter.