Apricus Biosciences, Inc (NASDAQ:APRI) Stock Rating Upgraded by Zacks Investment Research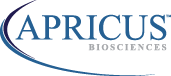 Apricus Biosciences, Inc (NASDAQ:APRI) was upgraded by Zacks Investment Research from a "sell" rating to a "hold" rating in a report released on Wednesday.
According to Zacks, "Apricus Bio operates in the pharmaceutical industry and focuses on research and development in the area of drug delivery. Its proprietary drug delivery technology is called NexACT ®. Backed by revenue generating CRO business, Bio-Quant, Inc. and its NexMed USA subsidiary, Apricus Bio has leveraged the flexibility of its proven NexACT® drug delivery technology to enable multi-route administration of new and improved compounds across numerous therapeutic classes. The Company is seeking to monetize its existing product pipeline, including compounds from pre-clinical through Phase 3, currently focused on dermatology, sexual dysfunction and cancer. Apricus Bio was formerly known as NexMed, Inc and is headquartered in San Diago, California. "
Separately, Rodman & Renshaw began coverage on shares of Apricus Biosciences in a report on Wednesday, April 26th. They set a "buy" rating for the company.
Shares of Apricus Biosciences (APRI) traded down 6.25% during midday trading on Wednesday, hitting $1.05. 486,983 shares of the company traded hands. The stock's 50-day moving average is $1.03 and its 200 day moving average is $1.76. The stock has a market capitalization of $13.41 million, a P/E ratio of 2.36 and a beta of 0.52. Apricus Biosciences has a 12-month low of $0.86 and a 12-month high of $4.94.
Apricus Biosciences (NASDAQ:APRI) last issued its quarterly earnings data on Thursday, May 11th. The company reported $1.04 earnings per share (EPS) for the quarter, missing the Zacks' consensus estimate of $1.25 by $0.21. During the same quarter in the previous year, the business posted ($0.50) EPS. On average, analysts expect that Apricus Biosciences will post ($0.79) earnings per share for the current year.
ILLEGAL ACTIVITY NOTICE: "Apricus Biosciences, Inc (NASDAQ:APRI) Stock Rating Upgraded by Zacks Investment Research" was published by American Banking News and is the property of of American Banking News. If you are reading this piece of content on another site, it was illegally stolen and republished in violation of U.S. & international copyright laws. The legal version of this piece of content can be viewed at https://www.americanbankingnews.com/2017/07/12/apricus-biosciences-inc-nasdaqapri-stock-rating-upgraded-by-zacks-investment-research.html.
Apricus Biosciences Company Profile
Apricus Biosciences, Inc is a pharmaceutical company, which develops pharmaceutical products. The Company primarily focuses on the development and commercialization of products and product candidates in the areas of urology and rheumatology. The Company's drug delivery technology is a permeation enhancer called NexACT.
Get a free copy of the Zacks research report on Apricus Biosciences (APRI)
For more information about research offerings from Zacks Investment Research, visit Zacks.com
Receive News & Ratings for Apricus Biosciences Inc Daily - Enter your email address below to receive a concise daily summary of the latest news and analysts' ratings for Apricus Biosciences Inc and related companies with MarketBeat.com's FREE daily email newsletter.