Credit Suisse High Yield Bond Fund (NYSE:DHY) Sees Large Increase in Short Interest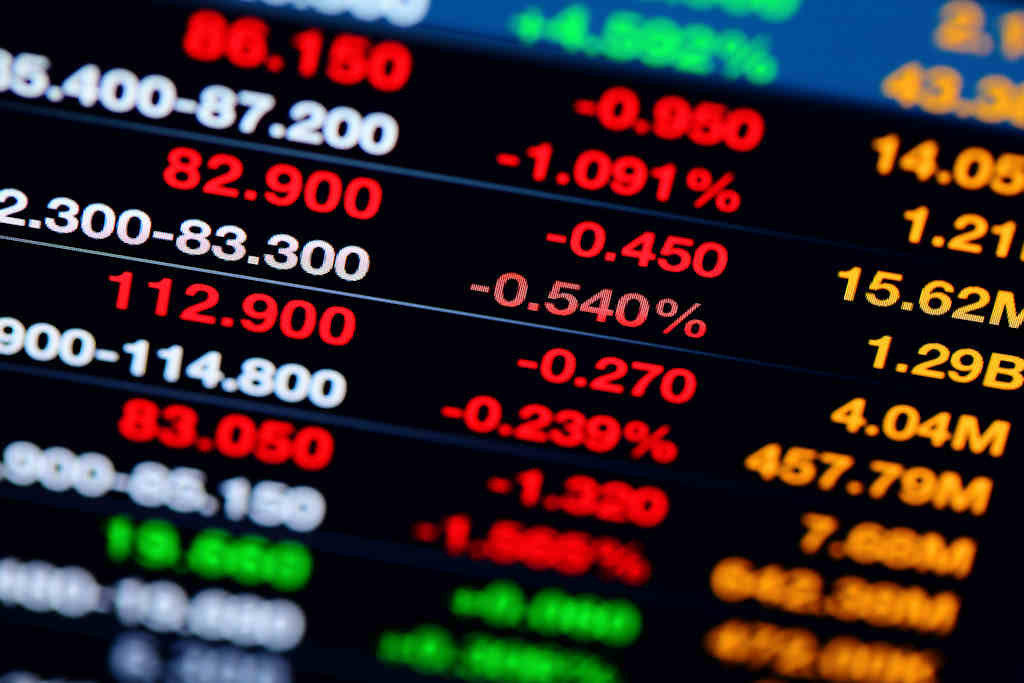 Credit Suisse High Yield Bond Fund (NYSE:DHY) saw a significant increase in short interest in the month of June. As of June 30th, there was short interest totalling 707,068 shares, an increase of 88.2% from the June 15th total of 375,640 shares. Approximately 0.8% of the shares of the company are short sold. Based on an average trading volume of 262,822 shares, the short-interest ratio is presently 2.7 days.
Shares of Credit Suisse High Yield Bond Fund (DHY) traded down 0.69% during trading on Wednesday, reaching $2.87. The company's stock had a trading volume of 371,026 shares. The company's 50-day moving average price is $2.82 and its 200 day moving average price is $2.73. Credit Suisse High Yield Bond Fund has a 1-year low of $2.17 and a 1-year high of $2.91.
The company also recently disclosed a monthly dividend, which will be paid on Tuesday, July 25th. Shareholders of record on Wednesday, July 19th will be paid a dividend of $0.022 per share. The ex-dividend date of this dividend is Monday, July 17th. This represents a $0.26 annualized dividend and a yield of 9.20%.
TRADEMARK VIOLATION WARNING: This report was posted by American Banking News and is the property of of American Banking News. If you are reading this report on another site, it was copied illegally and republished in violation of United States & international copyright and trademark law. The original version of this report can be viewed at https://www.americanbankingnews.com/2017/07/12/credit-suisse-high-yield-bond-fund-nysedhy-sees-large-increase-in-short-interest.html.
Credit Suisse High Yield Bond Fund Company Profile
Credit Suisse High Yield Bond Fund (the Fund) is a non-diversified, closed-end management investment company. The Fund's investment objective is to seek high current income. The Fund will also seek capital appreciation as a secondary objective. The Fund invests in various sectors, such as advertising, auto parts and equipment, brokerage, building and construction, building materials, cable and satellite television, chemicals, consumer/commercial/lease financing, diversified capital goods, electronics, energy-exploration and production, food-wholesale, forestry and paper, gaming, gas distribution, real estate investment trusts, software-services, specialty retail, steel producers/products, support-services, theaters and entertainment, transport infrastructure/services, aerospace and defense, machinery, collateralized debt obligations and health facilities.
Receive News & Ratings for Credit Suisse High Yield Bond Fund Daily - Enter your email address below to receive a concise daily summary of the latest news and analysts' ratings for Credit Suisse High Yield Bond Fund and related companies with MarketBeat.com's FREE daily email newsletter.