Kromek Group PLC (KMK) Scheduled to Post Earnings on Monday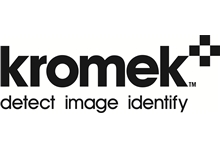 Kromek Group PLC (LON:KMK) will be releasing its earnings data on Monday, July 17th.
Shares of Kromek Group PLC (KMK) traded down 1.48% on Thursday, reaching GBX 33.25. 809,746 shares of the company's stock traded hands. Kromek Group PLC has a 12-month low of GBX 18.67 and a 12-month high of GBX 34.90. The company's market cap is GBX 86.15 million. The stock has a 50-day moving average price of GBX 30.30 and a 200-day moving average price of GBX 26.68.
COPYRIGHT VIOLATION WARNING: "Kromek Group PLC (KMK) Scheduled to Post Earnings on Monday" was reported by American Banking News and is the sole property of of American Banking News. If you are viewing this piece of content on another publication, it was illegally stolen and reposted in violation of US & international copyright law. The correct version of this piece of content can be viewed at https://www.americanbankingnews.com/2017/07/13/kromek-group-plc-kmk-scheduled-to-post-earnings-on-monday.html.
Kromek Group PLC Company Profile
Kromek Group plc is a radiation detection technology company. The Company develops radiation detectors based on cadmium zinc telluride. The Company's segments are UK Operations and US Operations. The Company designs, develops and produces x-ray and gamma ray imaging and radiation detection products for the medical, security screening and nuclear markets.
Receive News & Ratings for Kromek Group PLC Daily - Enter your email address below to receive a concise daily summary of the latest news and analysts' ratings for Kromek Group PLC and related companies with MarketBeat.com's FREE daily email newsletter.