International Bancshares Corporation (NASDAQ:IBOC) Lowered to Sell at BidaskClub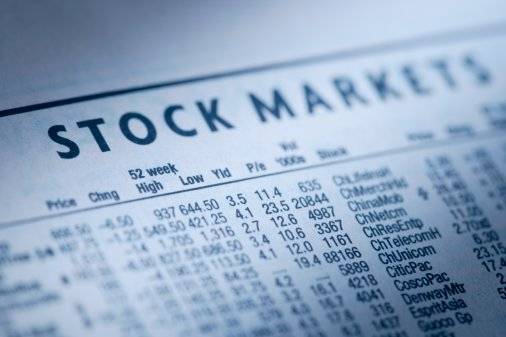 International Bancshares Corporation (NASDAQ:IBOC) was downgraded by equities researchers at BidaskClub from a "hold" rating to a "sell" rating in a research note issued on Sunday.
International Bancshares Corporation (NASDAQ:IBOC) traded down 0.99% during midday trading on Friday, hitting $34.90. The company had a trading volume of 134,102 shares. International Bancshares Corporation has a 12-month low of $25.78 and a 12-month high of $42.25. The company's 50 day moving average is $34.76 and its 200 day moving average is $36.93. The stock has a market cap of $2.31 billion, a price-to-earnings ratio of 17.45 and a beta of 1.52.
International Bancshares Corporation (NASDAQ:IBOC) last announced its earnings results on Monday, May 8th. The bank reported $0.48 EPS for the quarter. The firm had revenue of $125.45 million for the quarter. On average, equities analysts anticipate that International Bancshares Corporation will post $1.59 EPS for the current fiscal year.
TRADEMARK VIOLATION NOTICE: This article was first posted by American Banking News and is the property of of American Banking News. If you are reading this article on another publication, it was copied illegally and reposted in violation of US and international copyright laws. The original version of this article can be read at https://www.americanbankingnews.com/2017/07/16/international-bancshares-corporation-nasdaqiboc-lowered-to-sell-at-bidaskclub.html.
In related news, VP R David Guerra sold 1,875 shares of the business's stock in a transaction that occurred on Thursday, June 15th. The stock was sold at an average price of $36.04, for a total transaction of $67,575.00. Following the sale, the vice president now owns 2,500 shares of the company's stock, valued at $90,100. The sale was disclosed in a filing with the SEC, which is available through the SEC website. 17.95% of the stock is owned by insiders.
About International Bancshares Corporation
International Bancshares Corporation is a financial holding company. The Company, through its subsidiaries, is primarily engaged in the business of banking, including the acceptance of checking and savings deposits, and the making of commercial, real estate, personal, home improvement, automobile, and other installment and term loans.
Receive News & Ratings for International Bancshares Corporation Daily - Enter your email address below to receive a concise daily summary of the latest news and analysts' ratings for International Bancshares Corporation and related companies with MarketBeat.com's FREE daily email newsletter.