Maxim Group Begins Coverage on BIO-key International Inc. (BKYI)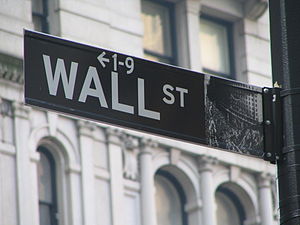 Equities researchers at Maxim Group initiated coverage on shares of BIO-key International Inc. (OTCMKTS:BKYI) in a note issued to investors on Thursday, MarketBeat Ratings reports. The firm set a "buy" rating and a $5.50 price target on the technology company's stock. Maxim Group's target price indicates a potential upside of 83.33% from the stock's current price.
Shares of BIO-key International (BKYI) remained flat at $3.00 during trading on Thursday. The company had a trading volume of 1,863 shares. BIO-key International has a 52-week low of $1.44 and a 52-week high of $3.54. The company's market capitalization is $19.35 million. The firm has a 50 day moving average price of $2.95 and a 200 day moving average price of $2.48.
BIO-key International (OTCMKTS:BKYI) last issued its quarterly earnings data on Monday, May 15th. The technology company reported ($0.26) EPS for the quarter. BIO-key International had a negative return on equity of 29.70% and a negative net margin of 110.59%. The firm had revenue of $1.42 million during the quarter.
COPYRIGHT VIOLATION WARNING: This piece of content was published by American Banking News and is owned by of American Banking News. If you are viewing this piece of content on another domain, it was stolen and republished in violation of U.S. & international trademark and copyright legislation. The original version of this piece of content can be accessed at https://www.americanbankingnews.com/2017/07/16/maxim-group-begins-coverage-on-bio-key-international-inc-bkyi.html.
In other BIO-key International news, insider Fong Wong Kwok acquired 277,778 shares of the company's stock in a transaction dated Friday, April 28th. The stock was purchased at an average price of $3.60 per share, with a total value of $1,000,000.80. Following the completion of the purchase, the insider now directly owns 1,327,737 shares in the company, valued at approximately $4,779,853.20. The acquisition was disclosed in a filing with the SEC, which can be accessed through this hyperlink. Corporate insiders own 11.40% of the company's stock.
About BIO-key International
BIO-key International, Inc develops and markets fingerprint biometric identification and identity verification technologies, cryptographic authentication-transaction security technologies, as well as related identity management and credentialing software solutions. The Company is also engaged in developing automated, finger identification technology that supplements or compliments other methods of identification and verification, such as personal inspection identification, passwords, tokens, smart cards, identity cards, public key infrastructure (PKI), credit card, passports, driver's licenses, one-time password (OTP) or other form of possession or knowledge-based credentialing.
Receive News & Ratings for BIO-key International Inc. Daily - Enter your email address below to receive a concise daily summary of the latest news and analysts' ratings for BIO-key International Inc. and related companies with MarketBeat.com's FREE daily email newsletter.