Peel Hunt Reiterates Buy Rating for Workspace Group plc (WKP)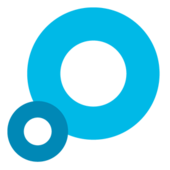 Workspace Group plc (LON:WKP)'s stock had its "buy" rating reaffirmed by stock analysts at Peel Hunt in a research report issued to clients and investors on Friday. They presently have a GBX 950 ($12.31) target price on the stock. Peel Hunt's price objective would suggest a potential upside of 7.41% from the company's previous close.
Other equities research analysts also recently issued reports about the company. Liberum Capital reiterated a "buy" rating and issued a GBX 850 ($11.01) target price on shares of Workspace Group plc in a report on Wednesday, June 7th. J P Morgan Chase & Co reiterated an "overweight" rating and issued a GBX 900 ($11.66) target price on shares of Workspace Group plc in a report on Thursday, April 13th. Finally, Jefferies Group LLC lifted their target price on Workspace Group plc from GBX 600 ($7.77) to GBX 666 ($8.63) and gave the stock an "underperform" rating in a report on Wednesday, April 26th. One research analyst has rated the stock with a sell rating, three have assigned a hold rating and four have given a buy rating to the stock. The company currently has a consensus rating of "Hold" and a consensus target price of GBX 851.86 ($11.03).
Shares of Workspace Group plc (LON:WKP) traded up 1.55% during trading on Friday, hitting GBX 884.50. The company had a trading volume of 104,704 shares. The stock has a 50-day moving average of GBX 887.89 and a 200 day moving average of GBX 813.37. Workspace Group plc has a 12-month low of GBX 569.00 and a 12-month high of GBX 959.00. The stock's market capitalization is GBX 1.44 billion.
The company also recently disclosed a dividend, which will be paid on Monday, August 7th. Shareholders of record on Thursday, July 6th will be paid a GBX 14.27 ($0.18) dividend. This represents a yield of 1.63%. The ex-dividend date is Thursday, July 6th. This is a boost from Workspace Group plc's previous dividend of $6.80.
ILLEGAL ACTIVITY WARNING: This article was first published by American Banking News and is the sole property of of American Banking News. If you are viewing this article on another site, it was illegally copied and reposted in violation of U.S. & international copyright & trademark laws. The original version of this article can be viewed at https://www.americanbankingnews.com/2017/07/16/peel-hunt-reiterates-buy-rating-for-workspace-group-plc-wkp.html.
In other news, insider Graham Clemett acquired 12,295 shares of Workspace Group plc stock in a transaction on Monday, June 26th. The stock was purchased at an average price of GBX 914 ($11.84) per share, with a total value of £112,376.30 ($145,565.16).
Workspace Group plc Company Profile
Workspace Group PLC is a real estate investment trust (REIT). The Company is engaged in property investment. The Company provides commercial property to let throughout London. The Company owns and manages over 65 properties all across London and is home to approximately 4,000 new and growing companies.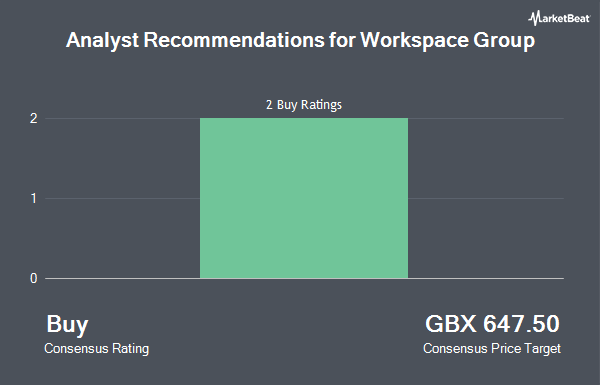 Receive News & Ratings for Workspace Group plc Daily - Enter your email address below to receive a concise daily summary of the latest news and analysts' ratings for Workspace Group plc and related companies with MarketBeat.com's FREE daily email newsletter.