ARCA biopharma, Inc. (ABIO) Chairman Buys $24,900.00 in Stock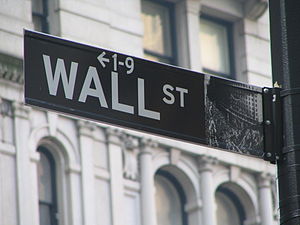 ARCA biopharma, Inc. (NASDAQ:ABIO) Chairman Robert E. Conway acquired 10,000 shares of the stock in a transaction that occurred on Friday, July 14th. The stock was acquired at an average cost of $2.49 per share, for a total transaction of $24,900.00. Following the completion of the transaction, the chairman now directly owns 35,000 shares in the company, valued at approximately $87,150. The transaction was disclosed in a legal filing with the SEC, which can be accessed through this hyperlink.
ARCA biopharma, Inc. (ABIO) traded up 4.17% during trading on Monday, reaching $2.50. The company had a trading volume of 206,650 shares. The stock's market capitalization is $23.11 million. ARCA biopharma, Inc. has a 12-month low of $2.15 and a 12-month high of $3.24. The stock has a 50 day moving average of $2.37 and a 200-day moving average of $2.51.
ARCA biopharma (NASDAQ:ABIO) last posted its quarterly earnings data on Monday, May 15th. The biopharmaceutical company reported ($0.48) EPS for the quarter. On average, analysts forecast that ARCA biopharma, Inc. will post ($1.75) earnings per share for the current fiscal year.
WARNING: This story was originally published by American Banking News and is owned by of American Banking News. If you are accessing this story on another website, it was stolen and republished in violation of United States and international copyright and trademark laws. The correct version of this story can be viewed at https://www.americanbankingnews.com/2017/07/17/arca-biopharma-inc-abio-chairman-buys-24900-00-in-stock.html.
About ARCA biopharma
ARCA biopharma, Inc (ARCA) is a biopharmaceutical company. The Company is principally focused on developing genetically-targeted therapies for cardiovascular diseases. The Company's lead product candidate is Gencaro (bucindolol hydrochloride), a beta-blocker and mild vasodilator that the Company is evaluating in a clinical trial for the treatment of atrial fibrillation (AF) in patients with heart failure with reduced left ventricular ejection fraction (HFREF).
Receive News & Ratings for ARCA biopharma Inc. Daily - Enter your email address below to receive a concise daily summary of the latest news and analysts' ratings for ARCA biopharma Inc. and related companies with MarketBeat.com's FREE daily email newsletter.