Christopher Humphrey Buys 100,000 Shares of Eckoh PLC (LON:ECK) Stock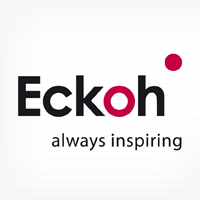 Eckoh PLC (LON:ECK) insider Christopher Humphrey bought 100,000 shares of the firm's stock in a transaction on Monday, July 3rd. The stock was bought at an average price of GBX 47 ($0.61) per share, with a total value of £47,000 ($60,880.83).
Christopher Humphrey also recently made the following trade(s):
On Tuesday, June 13th, Christopher Humphrey bought 200,000 shares of Eckoh PLC stock. The stock was bought at an average price of GBX 44 ($0.57) per share, with a total value of £88,000 ($113,989.64).
Eckoh PLC (LON:ECK) opened at 47.50 on Monday. Eckoh PLC has a 52 week low of GBX 30.00 and a 52 week high of GBX 54.00. The firm's market capitalization is GBX 115.16 million. The firm has a 50-day moving average price of GBX 46.70 and a 200-day moving average price of GBX 41.04.
The company also recently disclosed a dividend, which will be paid on Friday, October 27th. Shareholders of record on Thursday, September 28th will be paid a dividend of GBX 0.48 ($0.01) per share. This represents a yield of 1%. This is a boost from Eckoh PLC's previous dividend of $0.45. The ex-dividend date of this dividend is Thursday, September 28th.
TRADEMARK VIOLATION WARNING: This report was posted by American Banking News and is the property of of American Banking News. If you are reading this report on another site, it was copied illegally and republished in violation of United States & international copyright and trademark law. The original version of this report can be viewed at https://www.americanbankingnews.com/2017/07/17/christopher-humphrey-buys-100000-shares-of-eckoh-plc-loneck-stock.html.
A number of equities analysts have commented on the company. Canaccord Genuity restated a "buy" rating and issued a GBX 55 ($0.71) target price on shares of Eckoh PLC in a research note on Monday, June 12th. N+1 Singer restated a "corporate" rating on shares of Eckoh PLC in a research note on Wednesday, March 22nd.
Eckoh PLC Company Profile
Eckoh plc (Eckoh) is engaged in the provision of multi-channel customer service and secure payment solutions for customer contact centers. The Company's segments include Eckoh UK and Eckoh US. It offers HALOH product suite, which includes CallGuard, DataGuard and EckohPAY solutions. CallGuard is for telephone payments security with features, such as functioning with all call recording systems; integration with payment service provider or hosted payment page; removing agents, call recordings, customer relationship management (CRM) and back-end systems from Payment Card Industry Data Security Standard (PCI DSS) scope, and use of dual tone multi frequency masking or audio tokenization.
Receive News & Ratings for Eckoh PLC Daily - Enter your email address below to receive a concise daily summary of the latest news and analysts' ratings for Eckoh PLC and related companies with MarketBeat.com's FREE daily email newsletter.