Jefferies Group Research Analysts Cut Earnings Estimates for Goldcorp Inc. (G)
Goldcorp Inc. (TSE:G) (NYSE:GG) – Equities researchers at Jefferies Group decreased their FY2017 earnings estimates for Goldcorp in a research report issued to clients and investors on Friday. Jefferies Group analyst C. Lafemina now forecasts that the company will post earnings of $0.50 per share for the year, down from their prior forecast of $0.51. Jefferies Group also issued estimates for Goldcorp's FY2018 earnings at $0.60 EPS and FY2019 earnings at $0.83 EPS.
G has been the topic of several other research reports. Royal Bank Of Canada reiterated a "sector perform" rating on shares of Goldcorp in a report on Monday, April 24th. Canaccord Genuity reduced their price target on Goldcorp from C$23.50 to C$23.00 and set a "hold" rating on the stock in a report on Wednesday, March 29th. Three equities research analysts have rated the stock with a hold rating and four have given a buy rating to the company's stock. The stock presently has an average rating of "Buy" and a consensus price target of C$22.92.
ILLEGAL ACTIVITY NOTICE: This report was first published by American Banking News and is the property of of American Banking News. If you are viewing this report on another domain, it was illegally copied and reposted in violation of United States & international copyright legislation. The legal version of this report can be viewed at https://www.americanbankingnews.com/2017/07/17/jefferies-group-research-analysts-cut-earnings-estimates-for-goldcorp-inc-g.html.
Shares of Goldcorp (G) opened at 16.47 on Monday. The company's 50-day moving average is $18.25 and its 200-day moving average is $19.50. Goldcorp has a 1-year low of $15.95 and a 1-year high of $25.24. The stock has a market cap of $14.10 billion and a P/E ratio of 56.40.
The business also recently declared a quarterly dividend, which was paid on Friday, June 23rd. Stockholders of record on Thursday, June 15th were issued a dividend of $0.02 per share. The ex-dividend date was Tuesday, June 13th. This represents a $0.08 annualized dividend and a dividend yield of 0.49%.
In related news, insider Lincoln Schreiner acquired 3,000 shares of Goldcorp stock in a transaction that occurred on Monday, May 15th. The shares were purchased at an average cost of C$14.21 per share, for a total transaction of C$42,630.00. Also, insider Brent Bergeron sold 7,900 shares of the business's stock in a transaction dated Tuesday, May 2nd. The shares were sold at an average price of C$18.90, for a total transaction of C$149,310.00.
About Goldcorp
Goldcorp Inc is a gold producer engaged in the operation, exploration, development and acquisition of precious metal properties in Canada, the United States, Mexico, and Central and South America. The Company is engaged in the sale of gold, silver, lead, zinc and copper. The Company's segments include Red Lake Gold Mines Ontario Partnership (Red Lake), Goldcorp Canada Ltd./Goldcorp Inc (Porcupine), Musselwhite, Les Mines Opinaca Ltee (Eleonore), Minera Penasquito SA de C.V.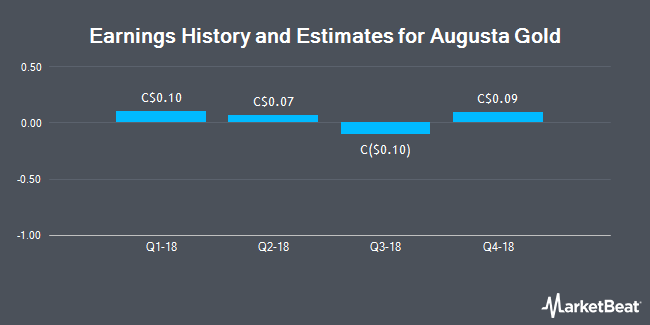 Receive News & Ratings for Goldcorp Inc. Daily - Enter your email address below to receive a concise daily summary of the latest news and analysts' ratings for Goldcorp Inc. and related companies with MarketBeat.com's FREE daily email newsletter.