SDL plc (LON:SDL) Given Average Rating of "Hold" by Analysts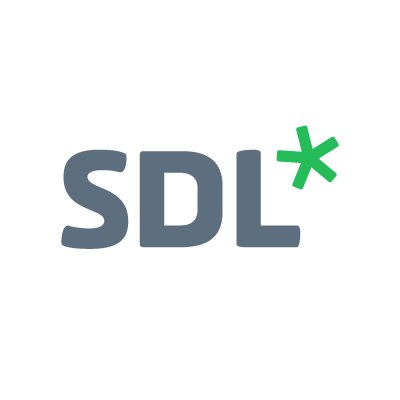 Shares of SDL plc (LON:SDL) have been assigned a consensus recommendation of "Hold" from the six research firms that are covering the company, MarketBeat Ratings reports. One investment analyst has rated the stock with a sell rating, three have given a hold rating and one has assigned a buy rating to the company. The average 1-year target price among brokers that have covered the stock in the last year is GBX 513.25 ($6.70).
SDL has been the topic of several research reports. N+1 Singer restated a "corporate" rating on shares of SDL plc in a research report on Monday, April 3rd. Canaccord Genuity downgraded SDL plc to a "hold" rating and boosted their target price for the stock from GBX 565 ($7.38) to GBX 660 ($8.62) in a report on Wednesday, June 7th.
COPYRIGHT VIOLATION NOTICE: This piece was originally reported by American Banking News and is the property of of American Banking News. If you are reading this piece on another site, it was stolen and republished in violation of U.S. and international copyright & trademark laws. The original version of this piece can be read at https://www.americanbankingnews.com/2017/07/17/sdl-plc-lonsdl-given-average-rating-of-hold-by-analysts.html.
In other SDL plc news, insider Dominic Lavelle sold 45,988 shares of the business's stock in a transaction on Wednesday, April 19th. The stock was sold at an average price of GBX 561 ($7.33), for a total value of £257,992.68 ($336,893.03).
SDL plc (SDL) traded up 0.63% during midday trading on Monday, reaching GBX 641.50. 2,806 shares of the company traded hands. SDL plc has a one year low of GBX 388.00 and a one year high of GBX 674.50. The firm has a 50-day moving average price of GBX 621.15 and a 200-day moving average price of GBX 536.58. The firm's market capitalization is GBX 522.82 million.
SDL plc Company Profile
SDL plc specializes in language translation technology, services and content management. The Company operates through four segments: Language Services, which is engaged in the provision of a translation service for customer's multilingual content in multiple languages; Language Technology, which includes the sale of enterprise, desktop and statistical machine translation technologies together with associated consultancy and services; Global Content Technologies, which is content management and knowledge management technologies together with associated consultancy services, and Non-Core Businesses, which includes the sale of campaign management, social media monitoring and marketing analytic.
Receive News & Ratings for SDL plc Daily - Enter your email address below to receive a concise daily summary of the latest news and analysts' ratings for SDL plc and related companies with MarketBeat.com's FREE daily email newsletter.