NetSol Technologies (NTWK) to Repurchase 500,000 Shares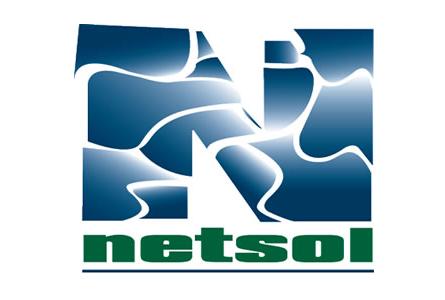 NetSol Technologies (NASDAQ:NTWK) announced that its board has authorized a share buyback program, which allows the company to repurchase 500,000 shares on Tuesday, July 18th, EventVestor reports. This repurchase authorization allows the software maker to repurchase shares of its stock through open market purchases. Shares repurchase programs are typically an indication that the company's board of directors believes its shares are undervalued.
NetSol Technologies (NASDAQ:NTWK) traded up 2.119% during mid-day trading on Wednesday, reaching $4.289. 3,879 shares of the company were exchanged. NetSol Technologies has a 1-year low of $3.80 and a 1-year high of $7.00. The stock's 50-day moving average price is $4.00 and its 200-day moving average price is $4.70. The stock has a market capitalization of $47.60 million, a price-to-earnings ratio of 194.955 and a beta of 0.70.
NetSol Technologies (NASDAQ:NTWK) last released its earnings results on Monday, May 22nd. The software maker reported $0.06 earnings per share for the quarter, beating the consensus estimate of ($0.01) by $0.07. The company had revenue of $17.95 million during the quarter, compared to the consensus estimate of $17.75 million. NetSol Technologies had a return on equity of 0.05% and a net margin of 0.05%. On average, equities research analysts anticipate that NetSol Technologies will post ($0.19) EPS for the current fiscal year.
Separately, ValuEngine raised shares of NetSol Technologies from a "sell" rating to a "hold" rating in a research note on Wednesday, May 24th.
COPYRIGHT VIOLATION NOTICE: "NetSol Technologies (NTWK) to Repurchase 500,000 Shares" was posted by American Banking News and is the sole property of of American Banking News. If you are accessing this report on another site, it was illegally stolen and reposted in violation of international trademark & copyright law. The legal version of this report can be read at https://www.americanbankingnews.com/2017/07/19/netsol-technologies-ntwk-to-repurchase-500000-shares.html.
About NetSol Technologies
NetSol Technologies, Inc is a provider of information technology (IT) and enterprise software solutions. The Company is engaged in the licensing, customization, enhancement and maintenance of its suite of financial applications under the brand names, NetSol Financial Suite (NFS) and NFS Ascent, for businesses in the lease and finance industry.
Receive News & Ratings for NetSol Technologies Inc. Daily - Enter your email address below to receive a concise daily summary of the latest news and analysts' ratings for NetSol Technologies Inc. and related companies with MarketBeat.com's FREE daily email newsletter.