Northland Power Inc. (TSE:NPI) Plans $0.09 Monthly Dividend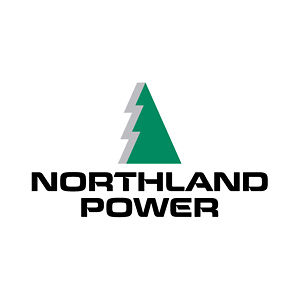 Northland Power Inc. (TSE:NPI) announced a monthly dividend on Tuesday, July 18th, Zacks reports. Shareholders of record on Monday, July 31st will be given a dividend of 0.09 per share by the solar energy provider on Tuesday, August 15th. This represents a $1.08 dividend on an annualized basis and a yield of 4.63%. The ex-dividend date of this dividend is Thursday, July 27th.
Northland Power (NPI) traded up 0.26% during midday trading on Wednesday, reaching $23.38. The company's stock had a trading volume of 78,382 shares. The firm has a 50 day moving average price of $23.14 and a 200 day moving average price of $23.86. Northland Power has a 1-year low of $20.89 and a 1-year high of $25.14. The firm has a market capitalization of $4.06 billion and a PE ratio of 18.73.
Several brokerages have recently issued reports on NPI. TD Securities raised Northland Power from a "buy" rating to an "action list buy" rating and set a C$27.00 price target on the stock in a research note on Monday, June 26th. Raymond James Financial, Inc. upped their price target on Northland Power from C$28.00 to C$29.50 and gave the company an "outperform" rating in a research note on Wednesday, May 10th. Four analysts have rated the stock with a hold rating, one has issued a buy rating and one has assigned a strong buy rating to the stock. The stock has an average rating of "Buy" and a consensus target price of C$26.90.
COPYRIGHT VIOLATION WARNING: This story was originally posted by American Banking News and is owned by of American Banking News. If you are accessing this story on another site, it was stolen and reposted in violation of international copyright & trademark legislation. The correct version of this story can be viewed at https://www.americanbankingnews.com/2017/07/19/northland-power-inc-tsenpi-plans-0-09-monthly-dividend.html.
Northland Power Company Profile
Northland Power Inc (Northland) is an independent power producer. The Company develops, finances, builds, owns and operates facilities in Canada and internationally that produce clean and green energy using natural gas, biomass, wind and solar technology. Northland segments include thermal; renewable; managed, which includes management and operations services for Kirkland Lake, Cochrane and Canadian Environmental Energy Corporation (CEEC); offshore wind, including Gemini and Nordsee, and other, which includes investment income and administration of Northland.
Receive News & Ratings for Northland Power Inc. Daily - Enter your email address below to receive a concise daily summary of the latest news and analysts' ratings for Northland Power Inc. and related companies with MarketBeat.com's FREE daily email newsletter.