RLI Corp. (RLI) Releases Earnings Results, Beats Expectations By $0.09 EPS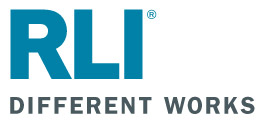 RLI Corp. (NYSE:RLI) announced its earnings results on Wednesday. The insurance provider reported $0.61 earnings per share (EPS) for the quarter, beating the Zacks' consensus estimate of $0.52 by $0.09, Bloomberg Earnings reports. The company had revenue of $196.20 million during the quarter, compared to analysts' expectations of $198.09 million. RLI Corp. had a net margin of 12.73% and a return on equity of 10.02%. RLI Corp.'s quarterly revenue was up .1% on a year-over-year basis. During the same quarter in the previous year, the business posted $0.61 earnings per share.
RLI Corp. (RLI) traded up 0.98% on Wednesday, reaching $54.66. The company had a trading volume of 120,128 shares. The stock's 50-day moving average price is $55.29 and its 200-day moving average price is $57.42. The stock has a market capitalization of $2.40 billion, a P/E ratio of 23.46 and a beta of 1.20. RLI Corp. has a 12-month low of $52.51 and a 12-month high of $71.46.
The business also recently declared a quarterly dividend, which was paid on Tuesday, June 20th. Investors of record on Wednesday, May 31st were paid a $0.21 dividend. This represents a $0.84 dividend on an annualized basis and a yield of 1.54%. The ex-dividend date of this dividend was Friday, May 26th. This is an increase from RLI Corp.'s previous quarterly dividend of $0.20. RLI Corp.'s payout ratio is 36.21%.
COPYRIGHT VIOLATION NOTICE: This news story was originally reported by American Banking News and is the property of of American Banking News. If you are reading this news story on another website, it was illegally stolen and republished in violation of U.S. and international copyright and trademark legislation. The correct version of this news story can be read at https://www.americanbankingnews.com/2017/07/19/rli-corp-rli-releases-earnings-results-beats-expectations-by-0-09-eps.html.
A number of equities research analysts have recently issued reports on RLI shares. FBR & Co reissued a "hold" rating on shares of RLI Corp. in a research report on Thursday, April 20th. Royal Bank Of Canada reissued a "sell" rating and issued a $50.00 target price on shares of RLI Corp. in a research report on Monday, May 22nd. Keefe, Bruyette & Woods set a $51.00 target price on shares of RLI Corp. and gave the company a "hold" rating in a research report on Wednesday, May 24th. Finally, ValuEngine raised shares of RLI Corp. from a "sell" rating to a "hold" rating in a research report on Friday, June 2nd. One research analyst has rated the stock with a sell rating and five have given a hold rating to the stock. The company currently has an average rating of "Hold" and an average price target of $41.33.
In other RLI Corp. news, Director Robert P. Restrepo, Jr. purchased 1,675 shares of the company's stock in a transaction dated Monday, May 8th. The stock was purchased at an average price of $56.64 per share, for a total transaction of $94,872.00. Following the transaction, the director now owns 5,800 shares in the company, valued at approximately $328,512. The transaction was disclosed in a document filed with the SEC, which is accessible through the SEC website. Also, Director Michael J. Stone sold 5,000 shares of RLI Corp. stock in a transaction dated Wednesday, May 31st. The shares were sold at an average price of $55.25, for a total value of $276,250.00. The disclosure for this sale can be found here. Company insiders own 6.09% of the company's stock.
RLI Corp. Company Profile
RLI Corp. is a specialty insurance company. The Company underwrites selected property and casualty insurance through subsidiaries, as well as offers insurance coverages in both the specialty admitted, and excess and surplus markets. It operates through Casualty, Property and Surety segments. Its Casualty segment consists of commercial and personal umbrella, general liability, commercial transportation, professional services, small commercial, executive products, medical professional liability and other casualty businesses.
Receive News & Ratings for RLI Corp. Daily - Enter your email address below to receive a concise daily summary of the latest news and analysts' ratings for RLI Corp. and related companies with MarketBeat.com's FREE daily email newsletter.