Short Interest in SPDR EURO STOXX 50 ETF (FEZ) Declines By 42.5%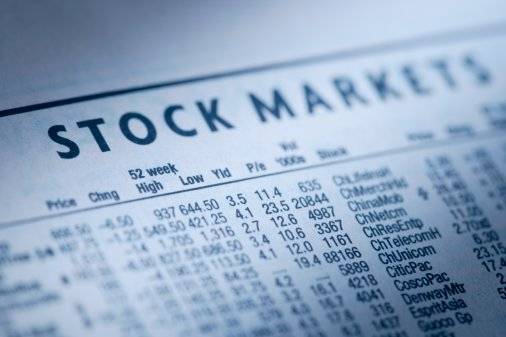 SPDR EURO STOXX 50 ETF (NYSE:FEZ) was the target of a large drop in short interest during the month of June. As of June 30th, there was short interest totalling 6,180,250 shares, a drop of 42.5% from the June 15th total of 10,755,448 shares. Based on an average trading volume of 2,727,118 shares, the days-to-cover ratio is currently 2.3 days.
Shares of SPDR EURO STOXX 50 ETF (FEZ) opened at 39.22 on Wednesday. SPDR EURO STOXX 50 ETF has a 52 week low of $30.95 and a 52 week high of $40.22. The firm has a 50 day moving average price of $39.29 and a 200-day moving average price of $36.17.
The business also recently declared a quarterly dividend, which was paid on Wednesday, June 28th. Stockholders of record on Tuesday, June 20th were issued a $0.6568 dividend. This represents a $2.63 dividend on an annualized basis and a dividend yield of 6.70%. This is a boost from SPDR EURO STOXX 50 ETF's previous quarterly dividend of $0.07. The ex-dividend date was Friday, June 16th.
TRADEMARK VIOLATION NOTICE: This piece was originally published by American Banking News and is the sole property of of American Banking News. If you are accessing this piece on another publication, it was illegally stolen and republished in violation of U.S. & international copyright & trademark legislation. The correct version of this piece can be viewed at https://www.americanbankingnews.com/2017/07/19/short-interest-in-spdr-euro-stoxx-50-etf-fez-declines-by-42-5.html.
About SPDR EURO STOXX 50 ETF
SPDR EURO STOXX 50 ETF (the Fund) seeks to replicate as closely as possible the price and yield of the EURO STOXX 50 Index (the Index). The Index is designed to represent the performance of some of the companies across components of the 20 EURO STOXX Supersector Indexes. The EURO STOXX Supersector Indexes are subsets of the EURO STOXX Index.
Receive News & Ratings for SPDR EURO STOXX 50 ETF Daily - Enter your email address below to receive a concise daily summary of the latest news and analysts' ratings for SPDR EURO STOXX 50 ETF and related companies with MarketBeat.com's FREE daily email newsletter.