Royal Bank Of Canada Increases Birchcliff Energy Ltd. (BIR) Price Target to C$11.00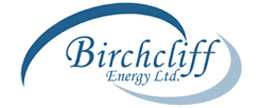 Birchcliff Energy Ltd. (TSE:BIR) had its target price hoisted by investment analysts at Royal Bank Of Canada from C$9.00 to C$11.00 in a note issued to investors on Thursday. Royal Bank Of Canada's target price would indicate a potential upside of 77.42% from the stock's current price.
Shares of Birchcliff Energy (BIR) traded down 2.67% during mid-day trading on Thursday, hitting $6.20. The stock had a trading volume of 1,262,922 shares. The stock has a market cap of $1.65 billion and a P/E ratio of 103.33. The firm has a 50 day moving average of $5.95 and a 200-day moving average of $7.08. Birchcliff Energy has a one year low of $5.33 and a one year high of $10.50.
COPYRIGHT VIOLATION WARNING: This piece of content was originally posted by American Banking News and is the property of of American Banking News. If you are accessing this piece of content on another site, it was illegally stolen and republished in violation of US & international copyright & trademark law. The legal version of this piece of content can be read at https://www.americanbankingnews.com/2017/07/20/royal-bank-of-canada-increases-birchcliff-energy-ltd-bir-price-target-to-c11-00.html.
In other news, insider Bruno P. Geremia purchased 5,000 shares of the stock in a transaction dated Wednesday, May 17th. The shares were purchased at an average cost of C$6.66 per share, with a total value of C$33,300.00. Also, insider Christopher Andrew Carlsen purchased 4,100 shares of the stock in a transaction dated Wednesday, May 31st. The stock was purchased at an average cost of C$6.36 per share, for a total transaction of C$26,076.00. Insiders bought 29,925 shares of company stock worth $201,262 over the last ninety days.
About Birchcliff Energy
Birchcliff Energy Ltd. is an intermediate oil and natural gas company. The Company is engaged in the exploration for and the development, production and acquisition of petroleum and natural gas reserves in Western Canada. Its operations are concentrated within core area, the Peace River Arch, which is centered over 90 kilometers northwest of Grande Prairie, Alberta, adjacent to the Alberta/British Columbia border.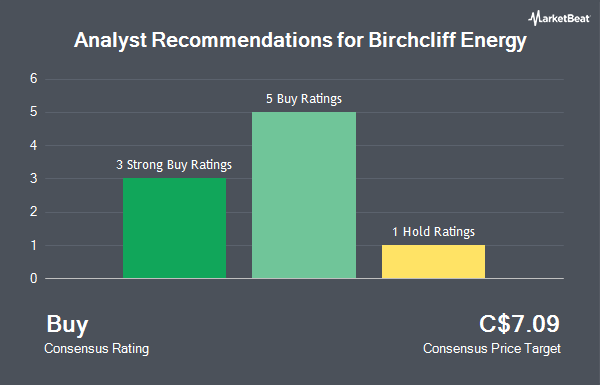 Receive News & Ratings for Birchcliff Energy Ltd. Daily - Enter your email address below to receive a concise daily summary of the latest news and analysts' ratings for Birchcliff Energy Ltd. and related companies with MarketBeat.com's FREE daily email newsletter.