Adecco SA (AHEXY) Receives Consensus Rating of "Hold" from Brokerages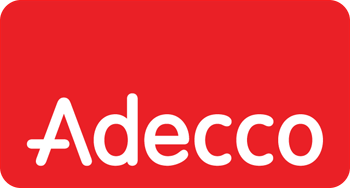 Adecco SA (OTCMKTS:AHEXY) has received an average recommendation of "Hold" from the six brokerages that are currently covering the stock, MarketBeat reports. Two investment analysts have rated the stock with a sell rating, one has given a hold rating and three have issued a buy rating on the company.
A number of equities research analysts have recently issued reports on AHEXY shares. Zacks Investment Research upgraded Adecco SA from a "hold" rating to a "buy" rating and set a $43.00 price target for the company in a research report on Tuesday, May 23rd. Credit Suisse Group lowered Adecco SA from an "outperform" rating to an "underperform" rating in a research report on Wednesday, May 24th.
ILLEGAL ACTIVITY NOTICE: This article was first reported by American Banking News and is the sole property of of American Banking News. If you are viewing this article on another website, it was stolen and reposted in violation of United States and international trademark and copyright laws. The correct version of this article can be accessed at https://www.americanbankingnews.com/2017/07/21/adecco-sa-ahexy-receives-consensus-rating-of-hold-from-brokerages.html.
Adecco SA (OTCMKTS AHEXY) remained flat at $37.99 during mid-day trading on Friday. The stock had a trading volume of 561 shares. Adecco SA has a 12-month low of $26.61 and a 12-month high of $39.13.
The business also recently declared a None dividend, which will be paid on Friday, August 11th. Stockholders of record on Friday, July 21st will be given a $0.891 dividend. The ex-dividend date is Wednesday, July 19th. Adecco SA's dividend payout ratio (DPR) is presently 36.33%.
Adecco SA Company Profile
Receive News & Ratings for Adecco SA Daily - Enter your email address below to receive a concise daily summary of the latest news and analysts' ratings for Adecco SA and related companies with MarketBeat.com's FREE daily email newsletter.