BSB Bancorp, Inc. (NASDAQ:BLMT) Releases Quarterly Earnings Results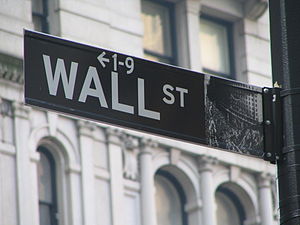 BSB Bancorp, Inc. (NASDAQ:BLMT) released its quarterly earnings results on Thursday. The bank reported $0.43 EPS for the quarter, Bloomberg Earnings reports. The business had revenue of $14.94 million during the quarter. BSB Bancorp had a net margin of 19.45% and a return on equity of 8.25%.
Shares of BSB Bancorp (BLMT) opened at 29.05 on Friday. The company has a 50-day moving average of $29.45 and a 200 day moving average of $28.57. The firm has a market cap of $252.01 million, a P/E ratio of 20.03 and a beta of 0.39. BSB Bancorp has a 12-month low of $22.51 and a 12-month high of $30.75.
ILLEGAL ACTIVITY NOTICE: "BSB Bancorp, Inc. (NASDAQ:BLMT) Releases Quarterly Earnings Results" was originally reported by American Banking News and is the sole property of of American Banking News. If you are accessing this piece on another domain, it was illegally stolen and reposted in violation of U.S. & international copyright and trademark legislation. The original version of this piece can be read at https://www.americanbankingnews.com/2017/07/21/bsb-bancorp-inc-nasdaqblmt-releases-quarterly-earnings-results.html.
Separately, BidaskClub lowered shares of BSB Bancorp from a "hold" rating to a "sell" rating in a research report on Thursday, July 13th.
BSB Bancorp Company Profile
BSB Bancorp, Inc (BSB Bancorp) is a bank holding company of Belmont Savings Bank (the Bank). The Company's Belmont Savings Bank is a chartered savings bank. The Bank's business consists primarily of accepting deposits from the general public, small businesses and municipalities, and investing those deposits, together with funds generated from operations and borrowings, in one- to four-family residential mortgage loans, commercial real estate loans, multi-family real estate loans, home equity lines of credit, indirect automobile loans, commercial business loans, construction loans and investment securities.
Receive News & Ratings for BSB Bancorp Inc. Daily - Enter your email address below to receive a concise daily summary of the latest news and analysts' ratings for BSB Bancorp Inc. and related companies with MarketBeat.com's FREE daily email newsletter.