Destiny Media Technologies Inc. (OTCMKTS:DSNY) Raised to "Buy" at Zacks Investment Research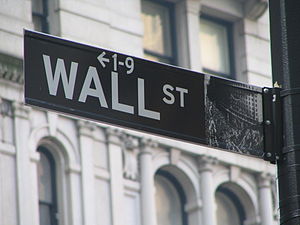 Destiny Media Technologies Inc. (OTCMKTS:DSNY) was upgraded by Zacks Investment Research from a "hold" rating to a "buy" rating in a research report issued to clients and investors on Friday. The brokerage currently has a $0.25 target price on the technology company's stock. Zacks Investment Research's target price points to a potential downside of 3.85% from the company's current price.
According to Zacks, "Destiny Media Technologies Inc. is a software development company which provides tools that some of the world's largest media companies use to distribute their content on the Internet. Products include Play MPE, Clipstream and Radio Destiny. The Company develops technologies that allow for the distribution over the Internet of digital media files in either a streaming or digital download format. The technologies are proprietary. The Company operates out of Vancouver, BC, Canada and serves customers predominantly located in the United States and Canada. Destiny operates through its wholly owned subsidiaries, Destiny Software Productions Inc. and MPE Distribution, Inc. The Company has two main product lines: MPE, which enables content to be transferred permanently to authorized recipients, and Clipstream, an analogous to radio or television where content is streamed to the viewer in a transient manner. "
Separately, ValuEngine raised Destiny Media Technologies from a "sell" rating to a "hold" rating in a report on Thursday, July 6th.
Destiny Media Technologies (DSNY) traded up 8.33% on Friday, reaching $0.26. The company's stock had a trading volume of 12,510 shares. The firm has a market capitalization of $14.30 million, a PE ratio of 65.00 and a beta of 2.12. The stock's 50 day moving average is $0.21 and its 200-day moving average is $0.22. Destiny Media Technologies has a 52 week low of $0.13 and a 52 week high of $0.28.
COPYRIGHT VIOLATION NOTICE: This news story was published by American Banking News and is the property of of American Banking News. If you are viewing this news story on another website, it was illegally copied and republished in violation of U.S. & international copyright & trademark laws. The original version of this news story can be read at https://www.americanbankingnews.com/2017/07/21/destiny-media-technologies-inc-otcmktsdsny-raised-to-buy-at-zacks-investment-research.html.
About Destiny Media Technologies
Destiny Media Technologies, Inc develops and markets services that enable the secure distribution of digital media content over the Internet. The Company's services are based around security, watermarking and instant play streaming media technologies. The Company's products and services include Clipstream Online Video Platform (OVP), Clipstream Online Video Platform and Play MPE.
Get a free copy of the Zacks research report on Destiny Media Technologies (DSNY)
For more information about research offerings from Zacks Investment Research, visit Zacks.com
Receive News & Ratings for Destiny Media Technologies Inc. Daily - Enter your email address below to receive a concise daily summary of the latest news and analysts' ratings for Destiny Media Technologies Inc. and related companies with MarketBeat.com's FREE daily email newsletter.