Weis Markets, Inc. Declares Quarterly Dividend of $0.30 (WMK)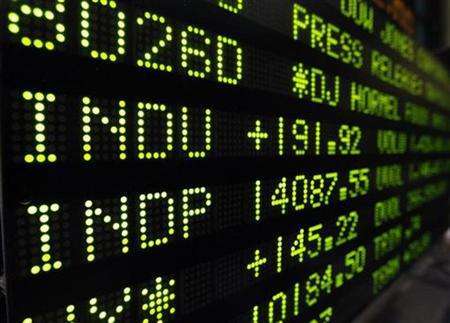 Weis Markets, Inc. (NYSE:WMK) announced a quarterly dividend on Thursday, July 20th, Fidelity reports. Shareholders of record on Monday, July 31st will be given a dividend of 0.30 per share on Monday, August 14th. This represents a $1.20 annualized dividend and a yield of 2.54%. The ex-dividend date of this dividend is Thursday, July 27th.
Weis Markets (NYSE:WMK) traded down 0.88% during midday trading on Friday, reaching $47.24. The company's stock had a trading volume of 33,038 shares. The stock has a market capitalization of $1.27 billion, a PE ratio of 16.11 and a beta of 0.70. Weis Markets has a 52 week low of $46.05 and a 52 week high of $68.88. The firm's 50-day moving average price is $49.28 and its 200-day moving average price is $57.18.
Weis Markets (NYSE:WMK) last released its quarterly earnings data on Wednesday, May 10th. The company reported $0.44 EPS for the quarter. The business had revenue of $852.23 million during the quarter. Weis Markets had a return on equity of 8.66% and a net margin of 2.43%.
ILLEGAL ACTIVITY WARNING: "Weis Markets, Inc. Declares Quarterly Dividend of $0.30 (WMK)" was first published by American Banking News and is the property of of American Banking News. If you are accessing this story on another website, it was illegally copied and reposted in violation of United States and international copyright law. The original version of this story can be viewed at https://www.americanbankingnews.com/2017/07/22/weis-markets-inc-declares-quarterly-dividend-of-0-30-wmk.html.
Separately, BidaskClub downgraded Weis Markets from a "sell" rating to a "strong sell" rating in a report on Wednesday.
Weis Markets Company Profile
Weis Markets, Inc is engaged principally in the retail sale of food in Pennsylvania and surrounding states. The Company's retail food stores sell groceries, dairy products, frozen foods, meats, seafood, fresh produce, floral, pharmacy services, deli products, prepared foods, bakery products, beer and wine, fuel and general merchandise items, such as health and beauty care and household products.
Receive News & Ratings for Weis Markets Inc. Daily - Enter your email address below to receive a concise daily summary of the latest news and analysts' ratings for Weis Markets Inc. and related companies with MarketBeat.com's FREE daily email newsletter.