J D Wetherspoon PLC (NASDAQ:JDWPY) Stock Rating Upgraded by Zacks Investment Research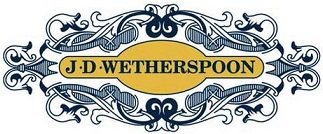 J D Wetherspoon PLC (NASDAQ:JDWPY) was upgraded by Zacks Investment Research from a "hold" rating to a "buy" rating in a research report issued to clients and investors on Thursday. The brokerage presently has a $73.00 price objective on the stock. Zacks Investment Research's price objective would indicate a potential upside of 11.88% from the company's previous close.
According to Zacks, "JD Wetherspoon Plc owns and operates pubs. The principal activity of the company is development and management of public houses. It operates primarily in United Kingdom. JD Wetherspoon Plc is headquartered in Watford, the United Kingdom. "
Shares of J D Wetherspoon PLC (JDWPY) remained flat at $65.25 during midday trading on Thursday. J D Wetherspoon PLC has a 12-month low of $52.11 and a 12-month high of $69.54. The stock's 50 day moving average price is $64.31 and its 200-day moving average price is $62.75. The stock has a market capitalization of $1.42 billion and a price-to-earnings ratio of 22.42.
TRADEMARK VIOLATION NOTICE: This piece of content was first reported by American Banking News and is the property of of American Banking News. If you are reading this piece of content on another publication, it was copied illegally and reposted in violation of US and international copyright & trademark law. The original version of this piece of content can be read at https://www.americanbankingnews.com/2017/07/23/j-d-wetherspoon-plc-nasdaqjdwpy-stock-rating-upgraded-by-zacks-investment-research.html.
About J D Wetherspoon PLC
J D Wetherspoon plc owns and operates pubs throughout the United Kingdom and Ireland. The Company aims to provide customers with food and drinks. The Company operates a trading estate of approximately 926 pubs. The Company operates over 40 hotels and approximately 900 rooms. The Company's hotels include George Hotel, the Shrewsbury Hotel and the Unicorn, Ripon.
Get a free copy of the Zacks research report on J D Wetherspoon PLC (JDWPY)
For more information about research offerings from Zacks Investment Research, visit Zacks.com
Receive News & Ratings for J D Wetherspoon PLC Daily - Enter your email address below to receive a concise daily summary of the latest news and analysts' ratings for J D Wetherspoon PLC and related companies with MarketBeat.com's FREE daily email newsletter.