Bayer AG (BAYRY) Rating Lowered to Sell at Zacks Investment Research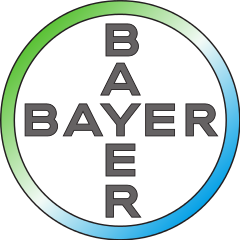 Bayer AG (NASDAQ:BAYRY) was downgraded by Zacks Investment Research from a "hold" rating to a "sell" rating in a research note issued on Monday.
According to Zacks, "Bayer has been facing lack of economic positions in brands and turnaround challenges in the last few quarters. The company is expecting several pipeline and regulatory related news in the coming quarters. Bayer is facing generic threats/competition for many of its products including the Yaz franchise (oral contraceptives). The genericization of key drugs would negatively impact revenues. The company has been facing generic threats for many of its products. Bayer's dependence. Bayer's shares have outperformed the Zacks classified Large Cap Pharmaceuticals industry year to date. Estimates have increased lately ahead of the Q2 results. Bayer has a positive record of earnings surprises in the recent quarters."
Separately, Berenberg Bank lowered Bayer AG from a "buy" rating to a "hold" rating in a research note on Monday, July 3rd. One equities research analyst has rated the stock with a sell rating, one has issued a hold rating and six have given a buy rating to the company. Bayer AG has an average rating of "Buy" and a consensus target price of $111.00.
Bayer AG (NASDAQ:BAYRY) traded up 0.21% on Monday, hitting $129.78. 134,184 shares of the company were exchanged. The stock has a market cap of $113.09 billion and a PE ratio of 18.71. Bayer AG has a 52 week low of $91.53 and a 52 week high of $139.04.
Bayer AG (NASDAQ:BAYRY) last issued its quarterly earnings results on Thursday, April 27th. The company reported $2.80 earnings per share (EPS) for the quarter, beating the consensus estimate of $2.40 by $0.40. Bayer AG had a return on equity of 24.89% and a net margin of 16.40%. The business had revenue of $14.11 billion for the quarter, compared to analyst estimates of $13.65 billion. Equities research analysts forecast that Bayer AG will post $8.94 earnings per share for the current fiscal year.
TRADEMARK VIOLATION WARNING: This report was published by American Banking News and is the property of of American Banking News. If you are accessing this report on another publication, it was stolen and republished in violation of international copyright & trademark laws. The original version of this report can be viewed at https://www.americanbankingnews.com/2017/07/24/bayer-ag-bayry-rating-lowered-to-sell-at-zacks-investment-research.html.
Bayer AG Company Profile
Bayer AG is a life science company. The Company's segments are Pharmaceuticals, Consumer Health, Animal Health and Covestro. The Pharmaceuticals segment focuses on prescription products, especially for cardiology and women's healthcare, and on specialty therapeutics in the areas of oncology, hematology and ophthalmology.
Get a free copy of the Zacks research report on Bayer AG (BAYRY)
For more information about research offerings from Zacks Investment Research, visit Zacks.com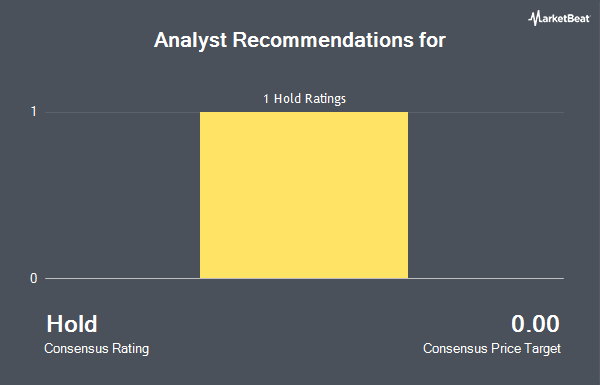 Receive News & Ratings for Bayer AG Daily - Enter your email address below to receive a concise daily summary of the latest news and analysts' ratings for Bayer AG and related companies with MarketBeat.com's FREE daily email newsletter.