Brokerages Expect Pacific Drilling S.A. (NYSE:PACD) Will Post Earnings of -$5.82 Per Share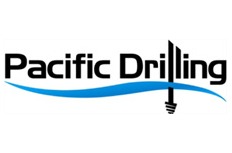 Equities research analysts expect Pacific Drilling S.A. (NYSE:PACD) to report earnings of ($5.82) per share for the current fiscal quarter, according to Zacks Investment Research. Zero analysts have provided estimates for Pacific Drilling's earnings, with the highest EPS estimate coming in at ($5.43) and the lowest estimate coming in at ($6.22). Pacific Drilling posted earnings of ($0.05) per share during the same quarter last year, which would indicate a negative year-over-year growth rate of 11,540%. The firm is expected to issue its next quarterly earnings results on Monday, August 7th.
According to Zacks, analysts expect that Pacific Drilling will report full year earnings of ($21.74) per share for the current fiscal year, with EPS estimates ranging from ($22.15) to ($21.32). For the next year, analysts forecast that the company will post earnings of ($17.49) per share, with EPS estimates ranging from ($22.73) to ($12.25). Zacks Investment Research's EPS calculations are an average based on a survey of sell-side analysts that that provide coverage for Pacific Drilling.
Separately, Zacks Investment Research downgraded Pacific Drilling from a "hold" rating to a "sell" rating in a research report on Wednesday, July 12th.
A hedge fund recently raised its stake in Pacific Drilling stock. California Public Employees Retirement System increased its stake in shares of Pacific Drilling S.A. (NYSE:PACD) by 90.7% during the first quarter, according to its most recent filing with the Securities and Exchange Commission. The institutional investor owned 115,610 shares of the oil and gas company's stock after buying an additional 55,000 shares during the period. California Public Employees Retirement System owned approximately 0.54% of Pacific Drilling worth $257,000 at the end of the most recent reporting period. Institutional investors and hedge funds own 7.09% of the company's stock.
Shares of Pacific Drilling (PACD) traded down 1.89% on Monday, reaching $1.56. The company's stock had a trading volume of 5,065 shares. Pacific Drilling has a 1-year low of $1.32 and a 1-year high of $6.89. The company has a 50 day moving average of $1.70 and a 200 day moving average of $2.39. The stock's market capitalization is $33.20 million.
ILLEGAL ACTIVITY WARNING: This story was originally published by American Banking News and is owned by of American Banking News. If you are viewing this story on another domain, it was illegally copied and republished in violation of US and international copyright and trademark law. The legal version of this story can be accessed at https://www.americanbankingnews.com/2017/07/24/brokerages-expect-pacific-drilling-s-a-nysepacd-will-post-earnings-of-5-82-per-share.html.
About Pacific Drilling
Pacific Drilling SA is an international offshore drilling contractor. The Company provides offshore drilling services to the oil and natural gas industry through the use of high-specification rigs. The Company's primary business is to contract its high-specification rigs, related equipment and work crews, primarily on a day rate basis, to drill wells for its clients.
Get a free copy of the Zacks research report on Pacific Drilling (PACD)
For more information about research offerings from Zacks Investment Research, visit Zacks.com
Receive News & Ratings for Pacific Drilling S.A. Daily - Enter your email address below to receive a concise daily summary of the latest news and analysts' ratings for Pacific Drilling S.A. and related companies with MarketBeat.com's FREE daily email newsletter.