CSS Industries, Inc. (CSS) to Release Earnings on Monday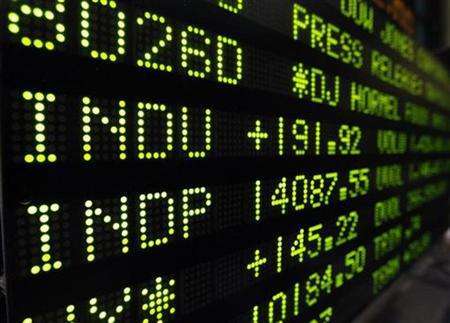 CSS Industries, Inc. (NYSE:CSS) is scheduled to be posting its quarterly earnings results after the market closes on Monday, July 31st.
Shares of CSS Industries, Inc. (CSS) opened at 26.90 on Monday. CSS Industries, Inc. has a 12-month low of $23.16 and a 12-month high of $29.18. The firm has a market capitalization of $244.63 million, a PE ratio of 8.59 and a beta of 1.05. The firm has a 50-day moving average of $26.57 and a 200-day moving average of $25.86.
The company also recently declared a quarterly dividend, which was paid on Monday, June 26th. Investors of record on Monday, June 19th were issued a dividend of $0.20 per share. The ex-dividend date of this dividend was Thursday, June 15th. This represents a $0.80 dividend on an annualized basis and a yield of 2.97%. CSS Industries's dividend payout ratio is currently 25.56%.
In related news, Director Harry J. Mullany III acquired 1,000 shares of CSS Industries stock in a transaction on Monday, June 12th. The shares were acquired at an average cost of $27.92 per share, with a total value of $27,920.00. The transaction was disclosed in a legal filing with the SEC, which is available at the SEC website. 3.90% of the stock is currently owned by insiders.
COPYRIGHT VIOLATION NOTICE: "CSS Industries, Inc. (CSS) to Release Earnings on Monday" was published by American Banking News and is owned by of American Banking News. If you are viewing this piece on another publication, it was illegally copied and republished in violation of U.S. and international copyright laws. The original version of this piece can be viewed at https://www.americanbankingnews.com/2017/07/24/css-industries-inc-css-to-release-earnings-on-monday.html.
Separately, TheStreet downgraded shares of CSS Industries from a "b" rating to a "c+" rating in a research report on Wednesday, June 7th.
CSS Industries Company Profile
CSS Industries, Inc is a consumer products company, which is engaged in the design, manufacture, procurement, distribution and sale of non-durable all occasion and seasonal social expression products, principally to mass market retailers in the United States and Canada. The Company's occasion and seasonal products include classroom exchange Valentines, infant products, journals, buttons, gift wrap, floral accessories, craft and educational products, Easter egg dyes and novelties, memory books, scrapbooks, stickers, stationery and other items.
Receive News & Ratings for CSS Industries Inc. Daily - Enter your email address below to receive a concise daily summary of the latest news and analysts' ratings for CSS Industries Inc. and related companies with MarketBeat.com's FREE daily email newsletter.