FY2018 EPS Estimates for DragonWave Inc (NASDAQ:DRWI) Raised by Analyst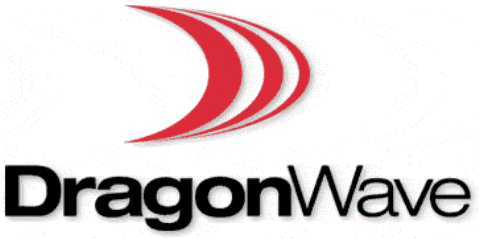 DragonWave Inc (NASDAQ:DRWI) (TSE:DWI) – Equities research analysts at Desjardins lifted their FY2018 earnings per share estimates for DragonWave in a research note issued on Thursday. Desjardins analyst M. Yaghi now forecasts that the communications equipment provider will post earnings of ($2.66) per share for the year, up from their prior forecast of ($2.80). Desjardins currently has a "Sell" rating and a $0.30 price objective on the stock.
DragonWave (NASDAQ:DRWI) (TSE:DWI) last announced its quarterly earnings results on Wednesday, July 12th. The communications equipment provider reported ($0.52) EPS for the quarter. The firm had revenue of $8.99 million for the quarter. DragonWave had a negative net margin of 40.27% and a negative return on equity of 2,435.89%.
COPYRIGHT VIOLATION WARNING: This news story was first posted by American Banking News and is the property of of American Banking News. If you are accessing this news story on another publication, it was illegally copied and republished in violation of United States & international copyright & trademark legislation. The legal version of this news story can be viewed at https://www.americanbankingnews.com/2017/07/24/fy2018-eps-estimates-for-dragonwave-inc-nasdaqdrwi-raised-by-analyst.html.
Several other brokerages also recently weighed in on DRWI. CIBC downgraded DragonWave from a "sector perform" rating to a "sector underperform" rating and set a $1.15 price target on the stock. in a report on Tuesday, May 30th. Zacks Investment Research upgraded DragonWave from a "hold" rating to a "buy" rating and set a $1.50 price target on the stock in a report on Wednesday, April 5th. Rodman & Renshaw restated a "buy" rating and set a $4.00 price target on shares of DragonWave in a report on Monday, April 3rd. Finally, HC Wainwright restated a "buy" rating and set a $4.00 price target on shares of DragonWave in a report on Monday, April 3rd. Two equities research analysts have rated the stock with a sell rating and three have issued a buy rating to the stock. The stock currently has a consensus rating of "Hold" and an average price target of $2.03.
DragonWave (NASDAQ:DRWI) opened at 0.89 on Monday. DragonWave has a 1-year low of $0.64 and a 1-year high of $5.18. The stock's market cap is $7.57 million. The firm has a 50-day moving average price of $0.87 and a 200 day moving average price of $1.33.
A hedge fund recently bought a new stake in DragonWave stock. Sabby Management LLC bought a new position in shares of DragonWave Inc (NASDAQ:DRWI) (TSE:DWI) during the first quarter, according to its most recent Form 13F filing with the SEC. The firm bought 466,696 shares of the communications equipment provider's stock, valued at approximately $677,000. Sabby Management LLC owned about 7.65% of DragonWave at the end of the most recent reporting period. Institutional investors and hedge funds own 14.69% of the company's stock.
About DragonWave
DragonWave Inc (DragonWave) is a provider of packet microwave solutions for Internet protocol (IP) networks. The Company operates through broadband wireless backhaul equipment segment. The principal application of DragonWave's products is mobile network backhaul. Additional applications include leased line replacement, last mile fiber extension and enterprise networks.
Receive News & Ratings for DragonWave Inc Daily - Enter your email address below to receive a concise daily summary of the latest news and analysts' ratings for DragonWave Inc and related companies with MarketBeat.com's FREE daily email newsletter.