Carl N. Buck Sells 22,080 Shares of Aehr Test Systems (NASDAQ:AEHR) Stock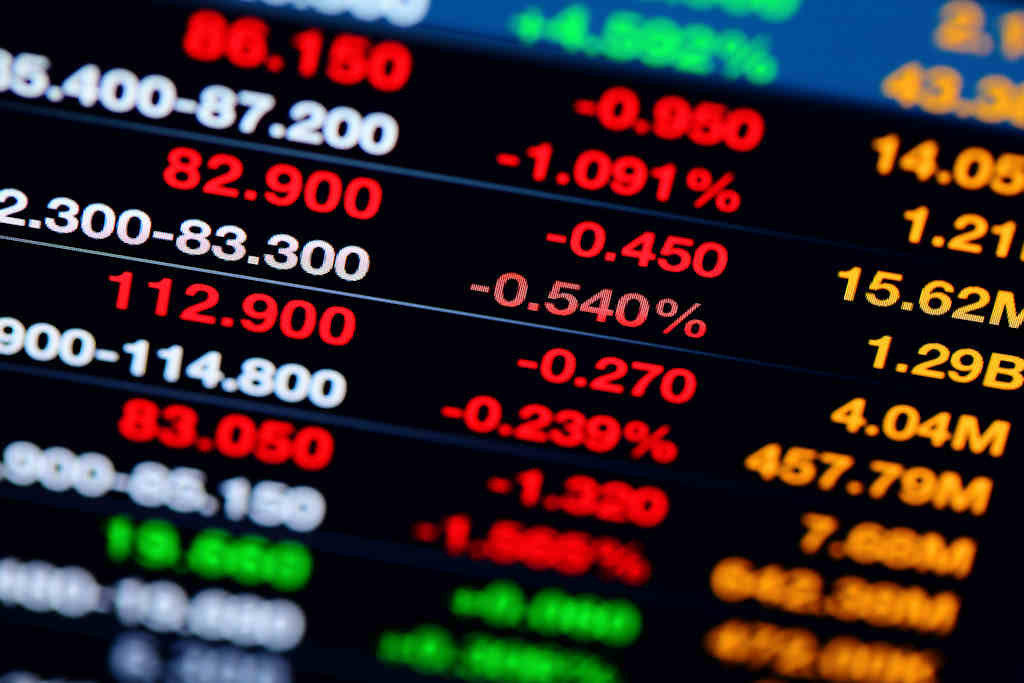 Aehr Test Systems (NASDAQ:AEHR) VP Carl N. Buck sold 22,080 shares of the stock in a transaction on Tuesday, July 25th. The stock was sold at an average price of $4.06, for a total value of $89,644.80. The transaction was disclosed in a filing with the SEC, which is available through the SEC website.
Aehr Test Systems (AEHR) traded up 3.72% during trading on Tuesday, hitting $4.18. The stock had a trading volume of 137,045 shares. Aehr Test Systems has a one year low of $1.58 and a one year high of $6.10. The company's market cap is $79.62 million. The firm has a 50 day moving average of $3.88 and a 200-day moving average of $4.02.
Aehr Test Systems (NASDAQ:AEHR) last issued its quarterly earnings data on Wednesday, July 19th. The semiconductor company reported ($0.03) earnings per share for the quarter, beating the Zacks' consensus estimate of ($0.04) by $0.01. Aehr Test Systems had a negative return on equity of 388.93% and a negative net margin of 29.91%. The business had revenue of $6.68 million during the quarter, compared to analysts' expectations of $6.03 million. Equities analysts anticipate that Aehr Test Systems will post $0.01 earnings per share for the current fiscal year.
WARNING: This piece was originally posted by American Banking News and is owned by of American Banking News. If you are accessing this piece on another site, it was stolen and republished in violation of international copyright & trademark laws. The legal version of this piece can be viewed at https://www.americanbankingnews.com/2017/07/25/carl-n-buck-sells-22080-shares-of-aehr-test-systems-nasdaqaehr-stock.html.
A number of equities analysts have recently issued reports on AEHR shares. Zacks Investment Research downgraded Aehr Test Systems from a "hold" rating to a "sell" rating in a research report on Tuesday, April 25th. ValuEngine raised Aehr Test Systems from a "sell" rating to a "hold" rating in a research report on Friday, June 2nd.
Aehr Test Systems Company Profile
Aehr Test Systems is engaged in the designing, manufacturing and marketing of advanced test and burn-in products to the semiconductor manufacturing industry. The Company manufactures and markets full wafer contact test systems, test during burn-in systems, test fixtures, die carriers and related accessories.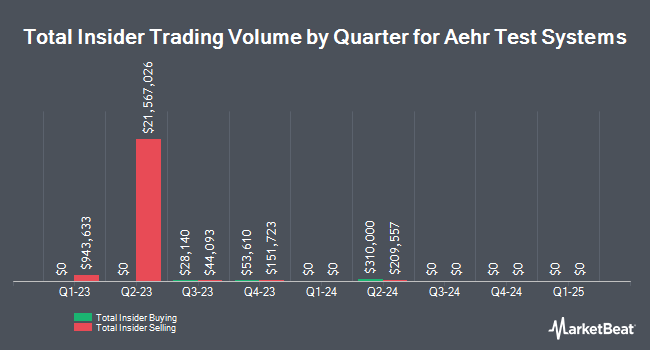 Receive News & Ratings for Aehr Test Systems Daily - Enter your email address below to receive a concise daily summary of the latest news and analysts' ratings for Aehr Test Systems and related companies with MarketBeat.com's FREE daily email newsletter.