Rollins, Inc. Announces Quarterly Dividend of $0.12 (ROL)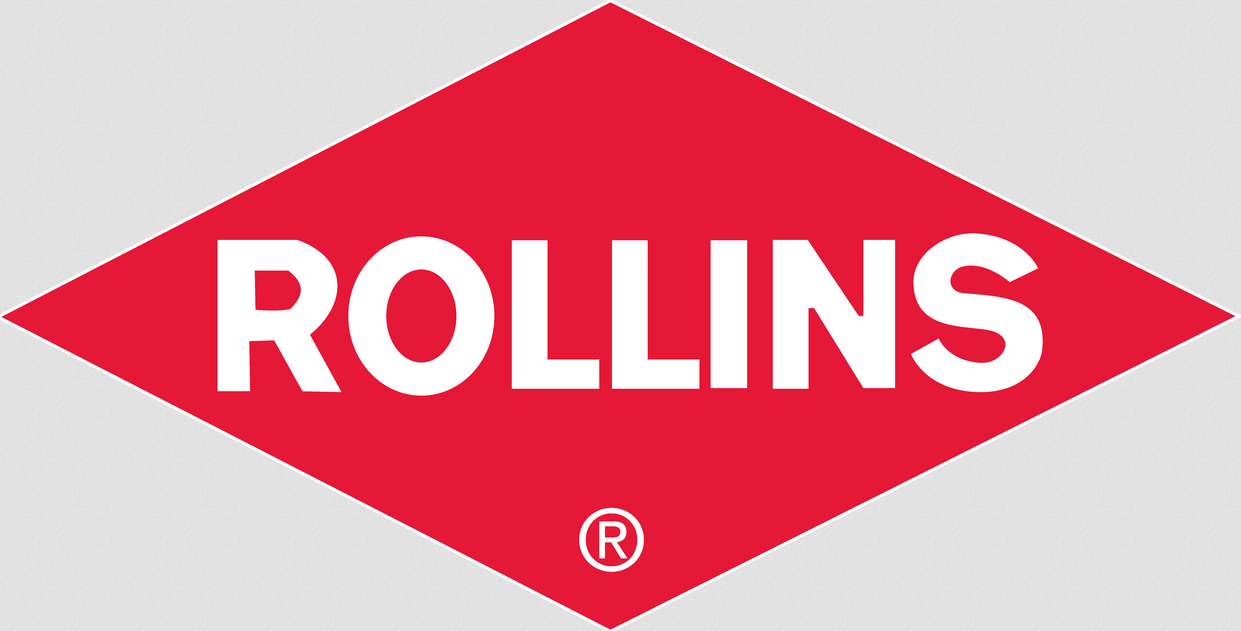 Rollins, Inc. (NYSE:ROL) announced a quarterly dividend on Tuesday, July 25th, RTT News reports. Shareholders of record on Thursday, August 10th will be paid a dividend of 0.115 per share by the business services provider on Monday, September 11th. This represents a $0.46 dividend on an annualized basis and a dividend yield of 1.11%.
Rollins has increased its dividend by an average of 18.6% annually over the last three years and has increased its dividend every year for the last 13 years. Rollins has a dividend payout ratio of 53.5% meaning its dividend is sufficiently covered by earnings. Equities analysts expect Rollins to earn $0.96 per share next year, which means the company should continue to be able to cover its $0.46 annual dividend with an expected future payout ratio of 47.9%.
Shares of Rollins (NYSE:ROL) traded up 0.22% during mid-day trading on Tuesday, hitting $41.61. The company's stock had a trading volume of 791,269 shares. The company has a market cap of $9.07 billion, a PE ratio of 52.01 and a beta of 0.29. Rollins has a 12-month low of $27.29 and a 12-month high of $43.75. The stock has a 50-day moving average of $41.76 and a 200-day moving average of $38.40.
Rollins (NYSE:ROL) last released its quarterly earnings results on Wednesday, April 26th. The business services provider reported $0.17 earnings per share for the quarter, hitting the Zacks' consensus estimate of $0.17. Rollins had a return on equity of 30.01% and a net margin of 11.01%. The company had revenue of $375.25 million during the quarter, compared to analysts' expectations of $373.04 million. During the same period in the previous year, the firm posted $0.15 earnings per share. The business's revenue for the quarter was up 6.4% compared to the same quarter last year. On average, equities research analysts forecast that Rollins will post $0.86 EPS for the current year.
COPYRIGHT VIOLATION WARNING: This story was first reported by American Banking News and is the property of of American Banking News. If you are accessing this story on another website, it was illegally stolen and republished in violation of United States and international copyright & trademark laws. The original version of this story can be viewed at https://www.americanbankingnews.com/2017/07/25/rollins-inc-announces-quarterly-dividend-of-0-12-rol.html.
ROL has been the subject of a number of analyst reports. BidaskClub cut Rollins from a "strong-buy" rating to a "buy" rating in a report on Friday, June 23rd. Instinet boosted their price target on Rollins from $40.00 to $46.00 and gave the stock a "buy" rating in a report on Thursday, May 25th. Nomura reissued a "buy" rating and issued a $40.00 price target on shares of Rollins in a report on Thursday, April 27th. Finally, Zacks Investment Research cut Rollins from a "buy" rating to a "hold" rating in a report on Wednesday, March 29th.
About Rollins
Rollins, Inc is a service company, which operates in pest and termite control business segment. The Company, through its subsidiaries, provides its services to both residential and commercial customers in North America, Australia, and Europe with international franchises in Central America, the Caribbean, the Middle East, Asia, the Mediterranean, Europe, Africa, Canada, Australia, and Mexico.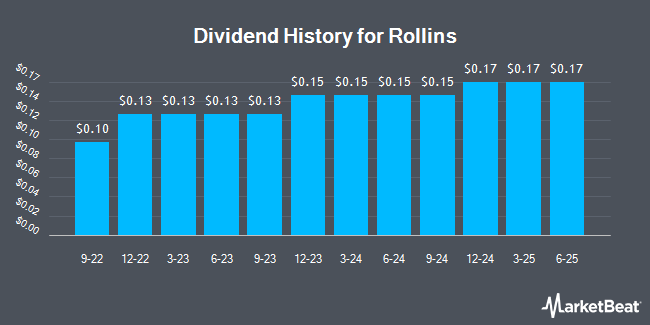 Receive News & Ratings for Rollins Inc. Daily - Enter your email address below to receive a concise daily summary of the latest news and analysts' ratings for Rollins Inc. and related companies with MarketBeat.com's FREE daily email newsletter.