SuperCom, Ltd. (SPCB) Scheduled to Post Earnings on Monday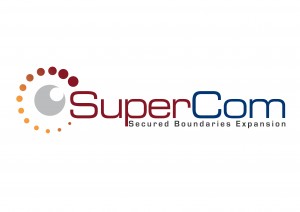 SuperCom, Ltd. (NASDAQ:SPCB) is scheduled to post its quarterly earnings results before the market opens on Monday, July 31st. Analysts expect SuperCom to post earnings of ($0.07) per share for the quarter.
SuperCom (NASDAQ:SPCB) last posted its earnings results on Monday, June 5th. The industrial products company reported ($0.08) earnings per share for the quarter, beating the Zacks' consensus estimate of ($0.21) by $0.13. The company had revenue of $8.33 million during the quarter. On average, analysts expect SuperCom to post $-0.07 EPS for the current fiscal year and $0.24 EPS for the next fiscal year.
SuperCom, Ltd. (NASDAQ SPCB) traded down 1.43% on Tuesday, hitting $3.45. The stock had a trading volume of 9,337 shares. SuperCom, Ltd. has a 1-year low of $2.01 and a 1-year high of $3.98. The company's market cap is $51.54 million. The stock has a 50 day moving average price of $3.20 and a 200 day moving average price of $3.10.
COPYRIGHT VIOLATION NOTICE: This article was first reported by American Banking News and is owned by of American Banking News. If you are reading this article on another site, it was illegally stolen and reposted in violation of U.S. and international copyright legislation. The original version of this article can be viewed at https://www.americanbankingnews.com/2017/07/25/supercom-ltd-spcb-scheduled-to-post-earnings-on-monday.html.
SuperCom Company Profile
SuperCom Ltd is a provider of traditional and digital identity solutions, providing safety, identification, tracking and security products to governments, and private and public organizations throughout the world. Through its e-government platforms and solutions for traditional and biometrics enrollment, personalization, issuance and border control services, the Company enables governments and national agencies to design and issue multi-identification documents and digital identity solutions to their citizens and visitors.
Receive News & Ratings for SuperCom Ltd. Daily - Enter your email address below to receive a concise daily summary of the latest news and analysts' ratings for SuperCom Ltd. and related companies with MarketBeat.com's FREE daily email newsletter.