Equifax, Inc. (NYSE:EFX) Announces Earnings Results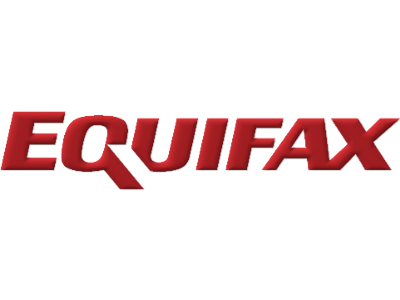 Equifax, Inc. (NYSE:EFX) issued its earnings results on Wednesday. The credit services provider reported $1.60 EPS for the quarter, beating analysts' consensus estimates of $1.57 by $0.03, Bloomberg Earnings reports. Equifax had a return on equity of 25.20% and a net margin of 16.62%. The firm had revenue of $856.70 million for the quarter, compared to the consensus estimate of $860.48 million. During the same quarter in the previous year, the company posted $1.43 earnings per share. The business's quarterly revenue was up 5.6% compared to the same quarter last year. Equifax updated its Q3 guidance to $1.50-1.54 EPS and its FY17 guidance to $6.02-6.10 EPS.
Shares of Equifax (NYSE EFX) traded up 0.97% during mid-day trading on Wednesday, reaching $146.21. The company had a trading volume of 692,244 shares. Equifax has a 12 month low of $110.87 and a 12 month high of $147.02. The company has a market capitalization of $17.58 billion, a price-to-earnings ratio of 32.86 and a beta of 0.90. The firm's 50-day moving average is $139.94 and its 200 day moving average is $133.71.
EFX has been the topic of a number of recent research reports. Stephens downgraded Equifax from an "overweight" rating to an "equal weight" rating in a research note on Friday, April 28th. BidaskClub upgraded Equifax from a "hold" rating to a "buy" rating in a research note on Saturday, June 17th. Royal Bank Of Canada restated a "buy" rating and issued a $144.00 target price on shares of Equifax in a research note on Thursday, March 30th. Argus started coverage on Equifax in a research note on Tuesday, June 13th. They set a "buy" rating and a $166.00 price target for the company. Finally, Morgan Stanley reiterated an "equal weight" rating and set a $144.00 price target (up previously from $142.00) on shares of Equifax in a research note on Tuesday, July 18th. One investment analyst has rated the stock with a sell rating, five have issued a hold rating and eight have assigned a buy rating to the stock. The stock has a consensus rating of "Buy" and an average target price of $142.08.
TRADEMARK VIOLATION NOTICE: This article was first published by American Banking News and is owned by of American Banking News. If you are reading this article on another website, it was stolen and reposted in violation of United States & international copyright legislation. The correct version of this article can be read at https://www.americanbankingnews.com/2017/07/26/equifax-inc-nyseefx-announces-earnings-results.html.
In related news, CFO John W. Gamble, Jr. sold 14,000 shares of the business's stock in a transaction that occurred on Tuesday, May 23rd. The stock was sold at an average price of $136.44, for a total value of $1,910,160.00. Following the completion of the sale, the chief financial officer now directly owns 48,578 shares in the company, valued at $6,627,982.32. The sale was disclosed in a filing with the SEC, which is available at this link. Insiders own 1.29% of the company's stock.
Equifax Company Profile
Equifax Inc is a global provider of information solutions and human resources business process outsourcing services for businesses, governments and consumers. The Company operates in four segments: U.S. Information Solutions (USIS), International, Workforce Solutions and Global Consumer Solutions. Its products and services are based on databases of consumer and business information derived from various sources, including credit, financial assets, telecommunications and utility payments, employment, income, demographic and marketing data.
Receive News & Ratings for Equifax Inc. Daily - Enter your email address below to receive a concise daily summary of the latest news and analysts' ratings for Equifax Inc. and related companies with MarketBeat.com's FREE daily email newsletter.