National Bank Financial Weighs in on Detour Gold Co.'s Q2 2017 Earnings (DGC)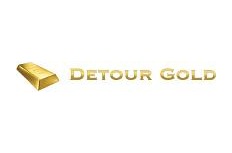 Detour Gold Co. (TSE:DGC) – Analysts at National Bank Financial issued their Q2 2017 earnings estimates for Detour Gold in a note issued to investors on Sunday. National Bank Financial analyst M. Parkin expects that the mining company will post earnings of $0.09 per share for the quarter. National Bank Financial currently has a "Outperform Spec Market Weight" rating on the stock. National Bank Financial also issued estimates for Detour Gold's FY2017 earnings at $0.36 EPS, FY2018 earnings at $0.68 EPS, FY2019 earnings at $0.48 EPS and FY2020 earnings at $0.43 EPS.
TRADEMARK VIOLATION WARNING: This piece of content was originally reported by American Banking News and is the property of of American Banking News. If you are reading this piece of content on another website, it was copied illegally and republished in violation of United States and international copyright & trademark law. The original version of this piece of content can be read at https://www.americanbankingnews.com/2017/07/26/national-bank-financial-weighs-in-on-detour-gold-co-s-q2-2017-earnings-dgc.html.
DGC has been the topic of a number of other research reports. CSFB dropped their price objective on Detour Gold from C$19.00 to C$17.50 in a report on Tuesday, July 18th. TD Securities reissued a "buy" rating and set a C$22.00 price objective on shares of Detour Gold in a report on Monday, May 1st. Royal Bank Of Canada dropped their price objective on Detour Gold from C$23.00 to C$20.00 and set a "sector perform" rating on the stock in a report on Tuesday, March 28th. Finally, Scotiabank reissued an "outperform" rating and set a C$21.00 price objective on shares of Detour Gold in a report on Friday, April 28th. Four research analysts have rated the stock with a hold rating and five have issued a buy rating to the stock. Detour Gold has an average rating of "Buy" and an average price target of C$21.11.
Detour Gold (DGC) opened at 13.44 on Wednesday. The company has a 50-day moving average price of $15.37 and a 200-day moving average price of $16.67. The firm's market cap is $2.35 billion. Detour Gold has a 1-year low of $13.38 and a 1-year high of $35.40.
In other Detour Gold news, insider Pierre Beaudoin acquired 10,000 shares of the business's stock in a transaction dated Wednesday, June 28th. The shares were purchased at an average cost of C$15.10 per share, for a total transaction of C$151,000.00. Also, insider Julie Galloway sold 16,601 shares of Detour Gold stock in a transaction that occurred on Thursday, May 18th. The stock was sold at an average price of C$18.09, for a total value of C$300,312.09.
About Detour Gold
Detour Gold Corporation is a Canada-based intermediate gold producing company. The Company is engaged in the acquisition, exploration, development and operation of mineral property interests. Its primary asset is its Detour Lake mine, which is an open pit operation located in northeastern Ontario, approximately 300 kilometers northeast of Timmins and over 180 kilometers by road northeast of Cochrane.
Receive News & Ratings for Detour Gold Co. Daily - Enter your email address below to receive a concise daily summary of the latest news and analysts' ratings for Detour Gold Co. and related companies with MarketBeat.com's FREE daily email newsletter.