RPC, Inc. (NYSE:RES) Announces Dividend Increase – $0.06 Per Share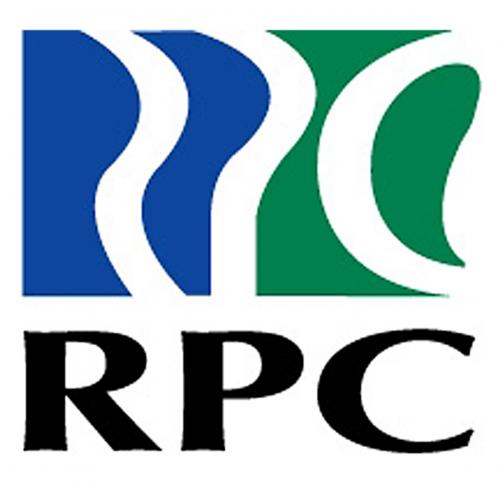 RPC, Inc. (NYSE:RES) announced a quarterly dividend on Wednesday, July 26th, RTT News reports. Investors of record on Thursday, August 10th will be given a dividend of 0.06 per share by the oil and gas company on Monday, September 11th. This represents a $0.24 dividend on an annualized basis and a dividend yield of 1.14%. This is a boost from RPC's previous quarterly dividend of $0.05.
RPC has decreased its dividend payment by an average of 50.0% per year over the last three years and has increased its dividend annually for the last 4 consecutive years.
Shares of RPC (NYSE RES) traded up 0.86% during trading on Wednesday, reaching $21.17. The company's stock had a trading volume of 1,304,806 shares. The firm's market cap is $4.61 billion. The stock's 50 day moving average price is $20.12 and its 200-day moving average price is $19.68. RPC has a 12 month low of $13.49 and a 12 month high of $23.36.
RPC (NYSE:RES) last posted its earnings results on Wednesday, July 26th. The oil and gas company reported $0.20 EPS for the quarter, topping the Thomson Reuters' consensus estimate of $0.14 by $0.06. RPC had a negative net margin of 12.54% and a negative return on equity of 12.86%. The firm had revenue of $399 million for the quarter, compared to analysts' expectations of $415.65 million. During the same quarter last year, the firm earned ($0.23) EPS. The company's quarterly revenue was up 179.0% compared to the same quarter last year. Equities analysts predict that RPC will post $0.63 EPS for the current year.
Several brokerages have recently issued reports on RES. Jefferies Group LLC set a $26.00 price target on shares of RPC and gave the stock a "buy" rating in a research note on Saturday, June 17th. Zacks Investment Research lowered shares of RPC from a "buy" rating to a "hold" rating in a research note on Tuesday, July 18th. Piper Jaffray Companies restated a "neutral" rating and set a $20.50 price target (up previously from $18.75) on shares of RPC in a research note on Wednesday, July 12th. BMO Capital Markets began coverage on shares of RPC in a research note on Wednesday, April 12th. They set an "outperform" rating and a $24.00 price target for the company. Finally, Seaport Global Securities lowered shares of RPC from a "buy" rating to a "neutral" rating and decreased their price target for the stock from $25.00 to $20.00 in a research note on Wednesday, June 21st. Eleven analysts have rated the stock with a hold rating and nine have assigned a buy rating to the company's stock. The company has a consensus rating of "Hold" and an average target price of $22.68.
TRADEMARK VIOLATION NOTICE: This report was first published by American Banking News and is the sole property of of American Banking News. If you are viewing this report on another website, it was copied illegally and reposted in violation of U.S. and international copyright and trademark law. The original version of this report can be read at https://www.americanbankingnews.com/2017/07/26/rpc-inc-nyseres-announces-dividend-increase-0-06-per-share.html.
RPC Company Profile
RPC, Inc (RPC) is a holding company for several oilfield services companies. The Company provides a range of specialized oilfield services and equipment primarily to independent oil and gas companies engaged in the exploration, production and development of oil and gas properties throughout the United States, including the southwest, mid-continent, Gulf of Mexico, Rocky Mountain and Appalachian regions, and in selected international markets.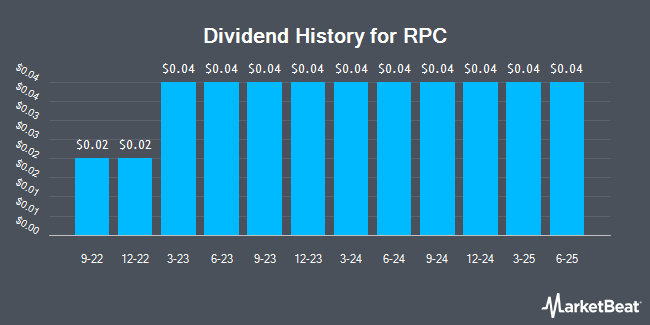 Receive News & Ratings for RPC Inc. Daily - Enter your email address below to receive a concise daily summary of the latest news and analysts' ratings for RPC Inc. and related companies with MarketBeat.com's FREE daily email newsletter.