VIVUS, Inc. (NASDAQ:VVUS) Set to Announce Earnings on Wednesday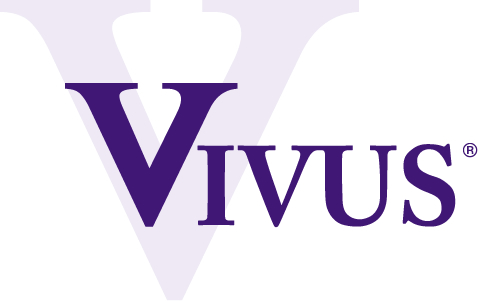 VIVUS, Inc. (NASDAQ:VVUS) is set to post its quarterly earnings results after the market closes on Wednesday, August 2nd. Analysts expect VIVUS to post earnings of ($0.13) per share for the quarter.
VIVUS (NASDAQ:VVUS) last announced its quarterly earnings results on Wednesday, May 3rd. The biopharmaceutical company reported ($0.01) EPS for the quarter, beating the Thomson Reuters' consensus estimate of ($0.13) by $0.12. The company had revenue of $27.01 million for the quarter. VIVUS had a net margin of 25.71% and a negative return on equity of 445.42%. On average, analysts expect VIVUS to post $-0.39 EPS for the current fiscal year and $-0.45 EPS for the next fiscal year.
VIVUS, Inc. (NASDAQ:VVUS) opened at 1.18 on Wednesday. VIVUS, Inc. has a 52 week low of $0.93 and a 52 week high of $1.47. The stock has a market capitalization of $124.70 million, a price-to-earnings ratio of 3.58 and a beta of 0.84. The firm has a 50-day moving average of $1.22 and a 200 day moving average of $1.13.
WARNING: This report was posted by American Banking News and is the property of of American Banking News. If you are viewing this report on another website, it was stolen and republished in violation of international copyright and trademark legislation. The correct version of this report can be accessed at https://www.americanbankingnews.com/2017/07/26/vivus-inc-nasdaqvvus-set-to-announce-earnings-on-wednesday.html.
Separately, Zacks Investment Research lowered shares of VIVUS from a "buy" rating to a "hold" rating in a research note on Wednesday, July 19th.
VIVUS Company Profile
VIVUS, Inc is a biopharmaceutical company. The Company operates in the development and commercialization of therapeutic products segment. It provides over two therapies approved by the Food and Drug Association (FDA), which include Qsymia (phentermine and topiramate extended-release) for chronic weight management and STENDRA (avanafil) for erectile dysfunction (ED).
Receive News & Ratings for VIVUS Inc. Daily - Enter your email address below to receive a concise daily summary of the latest news and analysts' ratings for VIVUS Inc. and related companies with MarketBeat.com's FREE daily email newsletter.