Consolidated Edison Inc (NYSE:ED) Set to Announce Quarterly Earnings on Thursday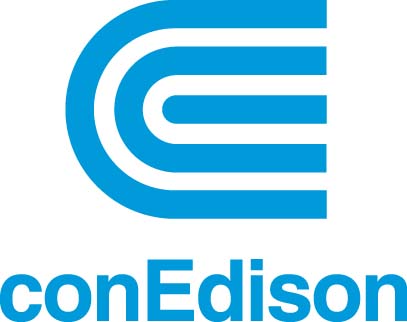 Consolidated Edison Inc (NYSE:ED) is set to issue its quarterly earnings data after the market closes on Thursday, August 3rd. Analysts expect the company to announce earnings of $0.61 per share for the quarter. Consolidated Edison has set its FY17 guidance at $3.95 to $4.15 EPS.
Consolidated Edison (NYSE:ED) last issued its earnings results on Thursday, May 4th. The utilities provider reported $1.27 earnings per share for the quarter, topping the consensus estimate of $1.19 by $0.08. Consolidated Edison had a return on equity of 9.05% and a net margin of 10.90%. The business had revenue of $3.23 billion for the quarter, compared to analyst estimates of $3.05 billion. During the same quarter last year, the company earned $1.18 EPS. On average, analysts expect Consolidated Edison to post $4.06 EPS for the current fiscal year and $4.23 EPS for the next fiscal year.
Shares of Consolidated Edison Inc (NYSE:ED) traded down 0.30% during midday trading on Thursday, hitting $81.86. The stock had a trading volume of 209,319 shares. The company has a market cap of $25.00 billion, a P/E ratio of 18.85 and a beta of 0.08. The stock has a 50 day moving average of $82.33 and a 200-day moving average of $78.54. Consolidated Edison Inc has a one year low of $68.76 and a one year high of $85.13.
The business also recently disclosed a quarterly dividend, which will be paid on Friday, September 15th. Stockholders of record on Wednesday, August 16th will be paid a dividend of $0.69 per share. This represents a $2.76 annualized dividend and a dividend yield of 3.36%. The ex-dividend date of this dividend is Monday, August 14th. Consolidated Edison's dividend payout ratio is presently 63.59%.
Several equities research analysts have recently weighed in on the company. BidaskClub raised Consolidated Edison from a "sell" rating to a "hold" rating in a research note on Monday. Zacks Investment Research lowered Consolidated Edison from a "hold" rating to a "sell" rating in a research note on Wednesday, July 5th. Finally, Jefferies Group LLC lowered Consolidated Edison from a "buy" rating to a "hold" rating and reduced their price objective for the stock from $88.00 to $83.50 in a research note on Tuesday, June 13th. Six analysts have rated the stock with a sell rating and nine have issued a hold rating to the company. Consolidated Edison has a consensus rating of "Hold" and an average target price of $76.82.
In related news, Director Linda S. Sanford bought 900 shares of the business's stock in a transaction on Wednesday, May 17th. The shares were bought at an average cost of $79.74 per share, for a total transaction of $71,766.00. Following the completion of the acquisition, the director now directly owns 8,748 shares in the company, valued at $697,565.52. The acquisition was disclosed in a legal filing with the SEC, which is available through this link. Over the last quarter, insiders have purchased 1,240 shares of company stock valued at $100,090. 0.20% of the stock is owned by corporate insiders.
COPYRIGHT VIOLATION NOTICE: This report was published by American Banking News and is the sole property of of American Banking News. If you are reading this report on another domain, it was copied illegally and republished in violation of U.S. and international copyright legislation. The legal version of this report can be read at https://www.americanbankingnews.com/2017/07/27/consolidated-edison-inc-nyseed-set-to-announce-quarterly-earnings-on-thursday.html.
Consolidated Edison Company Profile
Consolidated Edison, Inc (Con Edison) is a holding company. The Company operates through its subsidiaries, which include Consolidated Edison Company of New York, Inc (CECONY), Orange and Rockland Utilities, Inc (O&R), Con Edison Clean Energy Businesses, Inc (the Clean Energy Businesses) and Con Edison Transmission, Inc (Con Edison Transmission).
Receive News & Ratings for Consolidated Edison Inc Daily - Enter your email address below to receive a concise daily summary of the latest news and analysts' ratings for Consolidated Edison Inc and related companies with MarketBeat.com's FREE daily email newsletter.