ESSA Bancorp, Inc. (ESSA) Posts Earnings Results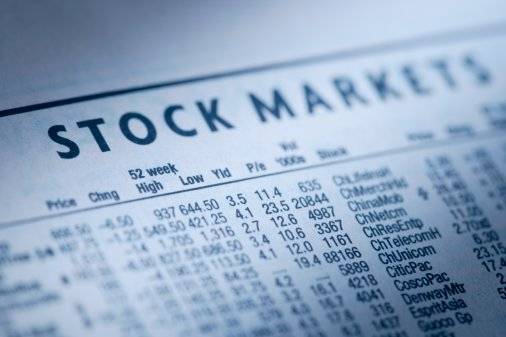 ESSA Bancorp, Inc. (NASDAQ:ESSA) issued its quarterly earnings data on Wednesday. The financial services provider reported $0.16 earnings per share for the quarter, Bloomberg Earnings reports. The firm had revenue of $13.28 million during the quarter. ESSA Bancorp had a return on equity of 4.19% and a net margin of 10.80%.
Shares of ESSA Bancorp (NASDAQ ESSA) remained flat at $14.93 during midday trading on Thursday. The company's stock had a trading volume of 852 shares. The stock's 50 day moving average price is $14.97 and its 200-day moving average price is $15.18. The company has a market cap of $158.14 million, a price-to-earnings ratio of 21.96 and a beta of 0.26. ESSA Bancorp has a 1-year low of $12.93 and a 1-year high of $16.91.
The business also recently disclosed a quarterly dividend, which was paid on Friday, June 30th. Investors of record on Friday, June 16th were paid a dividend of $0.09 per share. This represents a $0.36 dividend on an annualized basis and a dividend yield of 2.41%. The ex-dividend date of this dividend was Wednesday, June 14th. ESSA Bancorp's dividend payout ratio (DPR) is currently 53.73%.
TRADEMARK VIOLATION NOTICE: This story was first published by American Banking News and is the property of of American Banking News. If you are accessing this story on another publication, it was stolen and reposted in violation of international copyright & trademark laws. The correct version of this story can be viewed at https://www.americanbankingnews.com/2017/07/27/essa-bancorp-inc-essa-posts-earnings-results.html.
A number of equities research analysts recently weighed in on the company. TheStreet cut ESSA Bancorp from a "b" rating to a "c+" rating in a research note on Wednesday, May 17th. Maxim Group restated a "hold" rating on shares of ESSA Bancorp in a research note on Wednesday, April 19th.
In related news, Director Daniel J. Henning sold 3,200 shares of the business's stock in a transaction on Thursday, May 25th. The stock was sold at an average price of $14.65, for a total transaction of $46,880.00. Following the completion of the transaction, the director now directly owns 62,261 shares of the company's stock, valued at approximately $912,123.65. The transaction was disclosed in a legal filing with the Securities & Exchange Commission, which is available at the SEC website. Also, insider V Gail Bryant sold 5,000 shares of the business's stock in a transaction on Tuesday, May 2nd. The stock was sold at an average price of $14.92, for a total value of $74,600.00. The disclosure for this sale can be found here. Insiders have sold a total of 18,487 shares of company stock valued at $273,118 over the last three months. 12.39% of the stock is currently owned by insiders.
ESSA Bancorp Company Profile
ESSA Bancorp, Inc is a holding company for ESSA Bank & Trust (the Bank). The Bank is a community-oriented savings bank. The Bank provides financial services to individuals, families and businesses through its banking offices, located in Monroe, Northampton, Lehigh, Lackawanna, Luzerne, Chester, Delaware and Montgomery Counties, Pennsylvania.
Receive News & Ratings for ESSA Bancorp Inc. Daily - Enter your email address below to receive a concise daily summary of the latest news and analysts' ratings for ESSA Bancorp Inc. and related companies with MarketBeat.com's FREE daily email newsletter.