FTI Consulting, Inc. (FCN) Releases FY17 Earnings Guidance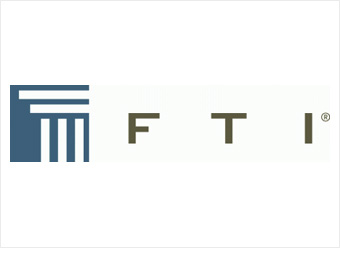 FTI Consulting, Inc. (NYSE:FCN) updated its FY17 earnings guidance on Thursday. The company provided earnings per share (EPS) guidance of $1.90-2.20 for the period, compared to the Thomson Reuters consensus estimate of $1.92. The company issued revenue guidance of $1.78-1.88 billion, compared to the consensus revenue estimate of $1.81 billion.
A number of equities analysts have commented on the stock. BidaskClub downgraded shares of FTI Consulting from a hold rating to a sell rating in a research report on Wednesday, July 19th. Deutsche Bank AG cut their price objective on shares of FTI Consulting from $47.00 to $38.00 and set a hold rating for the company in a research report on Friday, April 28th. Finally, Zacks Investment Research downgraded shares of FTI Consulting from a hold rating to a sell rating in a research report on Tuesday, April 18th. Two equities research analysts have rated the stock with a sell rating and three have given a hold rating to the stock. The stock has a consensus rating of Hold and a consensus target price of $43.00.
FTI Consulting, Inc. (FCN) opened at 33.12 on Thursday. The stock's 50 day moving average is $34.10 and its 200-day moving average is $38.18. The firm has a market capitalization of $1.34 billion, a PE ratio of 19.89 and a beta of 0.29. FTI Consulting, Inc. has a 1-year low of $32.47 and a 1-year high of $47.12.
FTI Consulting (NYSE:FCN) last posted its earnings results on Thursday, April 27th. The business services provider reported $0.34 earnings per share for the quarter, missing the Thomson Reuters' consensus estimate of $0.60 by $0.26. FTI Consulting had a return on equity of 6.06% and a net margin of 3.88%. The company had revenue of $446.30 million during the quarter, compared to analyst estimates of $461.08 million. During the same quarter last year, the firm posted $0.83 earnings per share. The firm's revenue for the quarter was down 5.1% compared to the same quarter last year. Equities research analysts forecast that FTI Consulting, Inc. will post $1.92 EPS for the current year.
FTI Consulting announced that its board has authorized a stock buyback program on Friday, May 19th that authorizes the company to repurchase $100.00 million in shares. This repurchase authorization authorizes the business services provider to purchase up to 7.1% of its stock through open market purchases. Stock repurchase programs are often an indication that the company's board believes its shares are undervalued.
In other FTI Consulting news, CEO Steven Henry Gunby purchased 30,000 shares of the business's stock in a transaction dated Friday, April 28th. The stock was bought at an average cost of $34.51 per share, for a total transaction of $1,035,300.00. Following the completion of the acquisition, the chief executive officer now directly owns 166,043 shares in the company, valued at $5,730,143.93. The purchase was disclosed in a filing with the SEC, which can be accessed through the SEC website. 1.03% of the stock is currently owned by insiders.
ILLEGAL ACTIVITY WARNING: "FTI Consulting, Inc. (FCN) Releases FY17 Earnings Guidance" was originally reported by American Banking News and is the sole property of of American Banking News. If you are accessing this piece of content on another website, it was illegally copied and republished in violation of United States & international copyright and trademark legislation. The original version of this piece of content can be read at https://www.americanbankingnews.com/2017/07/27/fti-consulting-inc-fcn-releases-fy17-earnings-guidance.html.
About FTI Consulting
FTI Consulting, Inc is a business advisory company. The Company operates through five segments: Corporate Finance & Restructuring, Forensic and Litigation Consulting, Economic Consulting, Technology and Strategic Communications. The Company provides advice and services, such as restructuring (including bankruptcy), capital formation and indebtedness, interim business management, performance improvements, forensic accounting and litigation matters, international arbitrations, mergers and acquisitions (M&A), antitrust and competition matters, securities litigation, electronic discovery (or e-discovery), management and retrieval of electronically stored information (ESI), reputation management and strategic communications.
Receive News & Ratings for FTI Consulting Inc. Daily - Enter your email address below to receive a concise daily summary of the latest news and analysts' ratings for FTI Consulting Inc. and related companies with MarketBeat.com's FREE daily email newsletter.