Sanofi (SNY) Scheduled to Post Earnings on Monday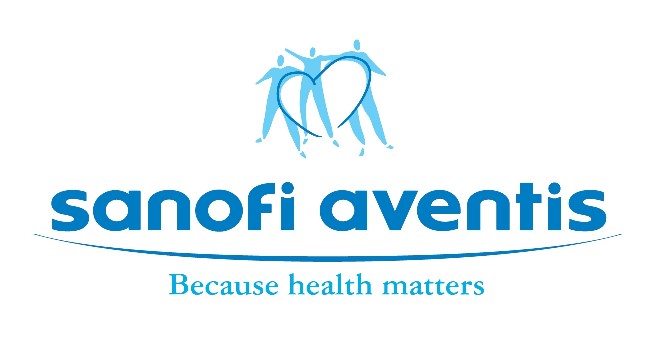 Sanofi (NYSE:SNY) is set to post its quarterly earnings results before the market opens on Monday, July 31st. Analysts expect Sanofi to post earnings of $0.75 per share for the quarter.
Sanofi (NYSE:SNY) last released its quarterly earnings data on Friday, April 28th. The company reported $0.76 earnings per share (EPS) for the quarter, beating analysts' consensus estimates of $0.73 by $0.03. The business had revenue of $8.65 billion for the quarter, compared to analysts' expectations of $8.40 billion. Sanofi had a return on equity of 25.89% and a net margin of 26.55%. The firm's quarterly revenue was up 1.2% on a year-over-year basis. On average, analysts expect Sanofi to post $3.2 EPS for the current fiscal year and $3.36 EPS for the next fiscal year.
Sanofi (NYSE SNY) traded down 0.198% during mid-day trading on Thursday, hitting $47.925. The stock had a trading volume of 911,373 shares. The firm has a market capitalization of $121.03 billion, a price-to-earnings ratio of 11.555 and a beta of 0.89. The stock's 50 day moving average price is $48.17 and its 200 day moving average price is $45.59. Sanofi has a one year low of $36.81 and a one year high of $50.24.
Several research firms recently weighed in on SNY. BidaskClub cut Sanofi from a "hold" rating to a "sell" rating in a report on Monday. Argus lifted their price target on Sanofi from $50.00 to $55.00 and gave the stock a "buy" rating in a report on Friday, June 9th. Zacks Investment Research raised Sanofi from a "hold" rating to a "buy" rating and set a $55.00 price target for the company in a report on Friday, June 2nd. Berenberg Bank cut Sanofi from a "buy" rating to a "hold" rating in a report on Thursday, May 11th. Finally, TheStreet raised Sanofi from a "c+" rating to a "b-" rating in a report on Monday, April 24th. Three analysts have rated the stock with a sell rating, seven have given a hold rating and five have given a buy rating to the company's stock. Sanofi currently has a consensus rating of "Hold" and an average target price of $67.67.
TRADEMARK VIOLATION NOTICE: "Sanofi (SNY) Scheduled to Post Earnings on Monday" was published by American Banking News and is the property of of American Banking News. If you are reading this piece on another domain, it was copied illegally and republished in violation of US and international trademark and copyright legislation. The legal version of this piece can be read at https://www.americanbankingnews.com/2017/07/27/sanofi-sny-scheduled-to-post-earnings-on-monday.html.
Sanofi Company Profile
Sanofi is a healthcare company, focused on patient needs and engaged in the research, development, manufacture and marketing of therapeutic solutions. The Company's segments are Pharmaceuticals, Human Vaccines (Vaccines), and Other. The Pharmaceuticals segment comprises the commercial operations of various franchises, including Speciality Care (Rare Diseases, Multiple Sclerosis, and Oncology), Diabetes and Cardiovascular, Established Prescription Products, Consumer Healthcare and Generics, and research and development, production and marketing activities for all of the Company's pharmaceuticals operations.
Receive News & Ratings for Sanofi Daily - Enter your email address below to receive a concise daily summary of the latest news and analysts' ratings for Sanofi and related companies with MarketBeat.com's FREE daily email newsletter.