Atomera Incorporated (ATOM) Announces Earnings Results
Atomera Incorporated (NASDAQ:ATOM) announced its quarterly earnings results on Tuesday. The technology company reported ($0.30) earnings per share (EPS) for the quarter, Bloomberg Earnings reports.
Shares of Atomera (NASDAQ ATOM) traded down 3.54% on Tuesday, hitting $4.91. The stock had a trading volume of 2,548 shares. The firm's 50-day moving average is $4.64 and its 200-day moving average is $5.60. Atomera has a one year low of $3.97 and a one year high of $10.25. The company's market cap is $59.43 million.
WARNING: This article was originally reported by American Banking News and is owned by of American Banking News. If you are accessing this article on another publication, it was illegally copied and republished in violation of US & international copyright & trademark law. The original version of this article can be viewed at https://www.americanbankingnews.com/2017/08/08/atomera-incorporated-atom-announces-earnings-results.html.
About Atomera
Atomera Incorporated, formerly MEARS Technologies, Inc, is a development-stage company. The Company is engaged in the development, commercialization and licensing of processes and technologies for the semiconductor industry. The Company's technology, named Mears Silicon Technology (MST), is a thin film of reengineered silicon, typically 100 to 300 angstroms (or approximately 20 to 60 silicon atomic unit cells) thick.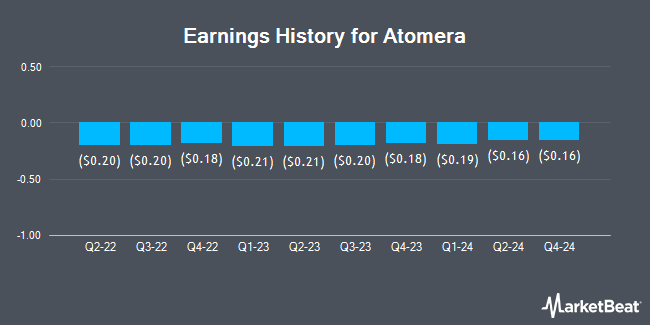 Receive News & Ratings for Atomera Incorporated Daily - Enter your email address below to receive a concise daily summary of the latest news and analysts' ratings for Atomera Incorporated and related companies with MarketBeat.com's FREE daily email newsletter.