Unicredito Spa (UNCFF) Receives Average Rating of "Buy" from Analysts
Shares of Unicredito Spa (OTC:UNCFF) have received an average recommendation of "Buy" from the seven research firms that are presently covering the firm, MarketBeat reports. One equities research analyst has rated the stock with a sell rating, one has assigned a hold rating and five have given a buy rating to the company.
Separately, Macquarie assumed coverage on shares of Unicredito Spa in a research note on Tuesday, July 18th. They issued an "outperform" rating on the stock.
Shares of Unicredito Spa (OTC UNCFF) traded up 0.10% during midday trading on Friday, hitting $20.60. 21,805 shares of the company were exchanged. The firm's market capitalization is $12.53 billion. Unicredito Spa has a one year low of $12.80 and a one year high of $31.53. The firm's 50 day moving average price is $19.66 and its 200 day moving average price is $17.69.
TRADEMARK VIOLATION NOTICE: This piece was reported by American Banking News and is the property of of American Banking News. If you are reading this piece on another site, it was illegally copied and republished in violation of United States & international trademark and copyright legislation. The original version of this piece can be viewed at https://www.americanbankingnews.com/2017/08/12/unicredito-spa-uncff-receives-average-rating-of-buy-from-analysts.html.
Unicredito Spa Company Profile
UniCredit S.p.A. operates as a commercial bank. The company primarily operates through Commercial Banking Italy, Commercial Banking Germany, Commercial Banking Austria, Central Eastern Europe, Corporate & Investment Banking, Asset Gathering, Non-core, and Governance/Group Corporate Centre segments.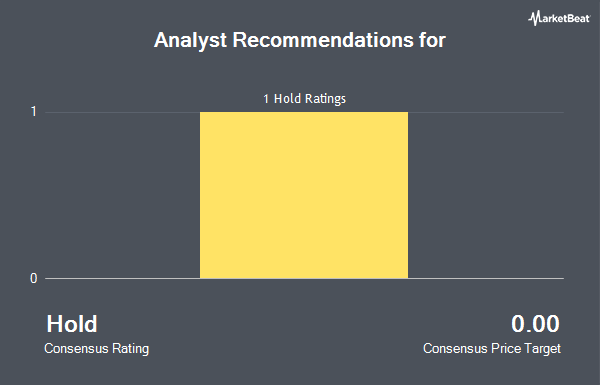 Receive News & Ratings for Unicredito Spa Daily - Enter your email address below to receive a concise daily summary of the latest news and analysts' ratings for Unicredito Spa and related companies with MarketBeat.com's FREE daily email newsletter.