Baozun Inc. (BZUN) to Release Earnings on Monday
Baozun Inc. (NASDAQ:BZUN) will be posting its quarterly earnings results after the market closes on Monday, August 21st.
Baozun (NASDAQ:BZUN) last posted its quarterly earnings data on Tuesday, May 16th. The technology company reported $0.07 earnings per share (EPS) for the quarter, missing analysts' consensus estimates of $0.08 by $0.01. The firm had revenue of $804.90 million for the quarter, compared to analysts' expectations of $802.98 million. Baozun had a net margin of 2.62% and a return on equity of 7.82%. The company's revenue for the quarter was up 20.5% on a year-over-year basis. During the same quarter in the prior year, the business earned $0.04 EPS. On average, analysts expect Baozun to post $0.6 EPS for the current fiscal year and $1.08 EPS for the next fiscal year.
Baozun Inc. (BZUN) traded up 5.19% during mid-day trading on Wednesday, hitting $32.85. 634,238 shares of the stock were exchanged. Baozun Inc. has a 52 week low of $9.02 and a 52 week high of $34.98.
BZUN has been the subject of several analyst reports. Bank of America Corporation restated a "buy" rating and issued a $26.00 target price (up from $18.70) on shares of Baozun in a report on Monday, May 15th. BidaskClub upgraded Baozun from a "buy" rating to a "strong-buy" rating in a report on Monday, July 17th. Finally, Zacks Investment Research lowered Baozun from a "hold" rating to a "sell" rating in a report on Tuesday, July 11th.
A hedge fund recently raised its stake in Baozun stock. State Street Corp increased its stake in Baozun Inc. (NASDAQ:BZUN) by 10.5% during the second quarter, according to its most recent Form 13F filing with the Securities and Exchange Commission (SEC). The institutional investor owned 118,543 shares of the technology company's stock after buying an additional 11,281 shares during the period. State Street Corp's holdings in Baozun were worth $2,629,000 at the end of the most recent quarter. 27.96% of the stock is owned by institutional investors.
TRADEMARK VIOLATION WARNING: "Baozun Inc. (BZUN) to Release Earnings on Monday" was first published by American Banking News and is the property of of American Banking News. If you are accessing this article on another domain, it was illegally copied and republished in violation of United States & international copyright and trademark legislation. The correct version of this article can be read at https://www.americanbankingnews.com/2017/08/16/baozun-inc-bzun-to-release-earnings-on-monday.html.
About Baozun
Baozun Inc is a brand e-commerce solutions company. The Company is engaged in providing end-to-end e-commerce solutions, including the sales of apparel, home and electronic products, online store design and setup, visual merchandising and marketing, online store operations, customer services, warehousing and order fulfillment.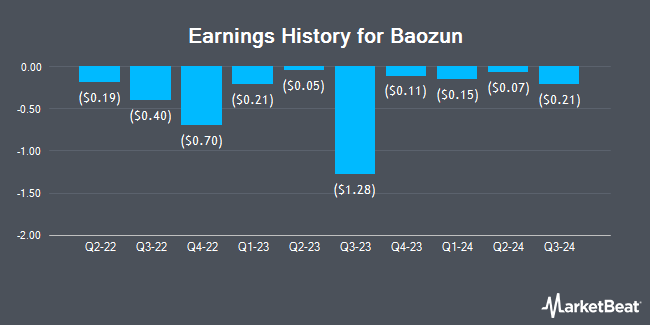 Receive News & Ratings for Baozun Inc. Daily - Enter your email address below to receive a concise daily summary of the latest news and analysts' ratings for Baozun Inc. and related companies with MarketBeat.com's FREE daily email newsletter.