TCF Financial Co. (TCF) Receives Average Rating of "Hold" from Brokerages
Shares of TCF Financial Co. (AMEX:TCF) have received a consensus rating of "Hold" from the thirteen research firms that are presently covering the stock, Marketbeat.com reports. One equities research analyst has rated the stock with a sell rating, eight have issued a hold rating and two have issued a buy rating on the company. The average 12 month price objective among brokers that have covered the stock in the last year is $18.38.
Separately, JMP Securities began coverage on shares of TCF Financial in a research report on Thursday. They set a "mkt perform" rating for the company.
ILLEGAL ACTIVITY NOTICE: This piece of content was originally reported by American Banking News and is the property of of American Banking News. If you are reading this piece of content on another domain, it was stolen and republished in violation of international trademark and copyright laws. The original version of this piece of content can be accessed at https://www.americanbankingnews.com/2017/08/31/tcf-financial-co-tcf-receives-average-rating-of-hold-from-brokerages.html.
Shares of TCF Financial (AMEX TCF) traded down 0.38% during mid-day trading on Thursday, hitting $15.53. 826,976 shares of the stock were exchanged. The stock has a market capitalization of $2.62 billion, a price-to-earnings ratio of 13.46 and a beta of 1.14. The stock's 50-day moving average is $15.61 and its 200-day moving average is $16.27. TCF Financial has a 52 week low of $13.73 and a 52 week high of $20.03.
TCF Financial Company Profile
TCF Financial Corporation (TCF) is a bank holding company. The Company's principal subsidiary is TCF National Bank (TCF Bank). The Company operates in three segments: Consumer Banking, Wholesale Banking and Enterprise Services. Consumer Banking comprises all of the Company's consumer-facing businesses.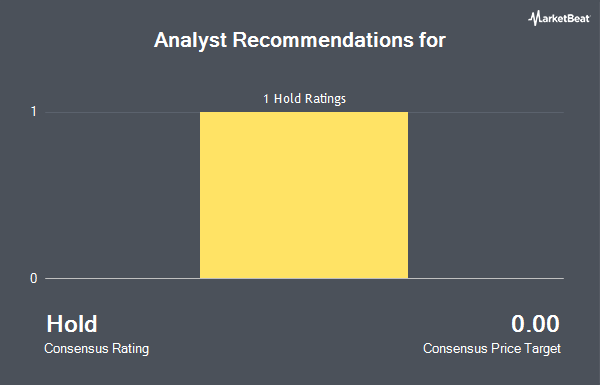 Receive News & Ratings for TCF Financial Co. Daily - Enter your email address below to receive a concise daily summary of the latest news and analysts' ratings for TCF Financial Co. and related companies with MarketBeat.com's FREE daily email newsletter.