Renesola Ltd. (SOL) Scheduled to Post Earnings on Monday
Renesola Ltd. (NYSE:SOL) is scheduled to release its earnings data before the market opens on Monday, September 18th. Analysts expect Renesola to post earnings of ($0.76) per share for the quarter.
Renesola (NYSE:SOL) last posted its earnings results on Thursday, June 15th. The semiconductor company reported ($1.16) earnings per share for the quarter, missing the consensus estimate of ($1.08) by ($0.08). The business had revenue of $156.68 million for the quarter, compared to analysts' expectations of $143.76 million. Renesola had a negative return on equity of 81.60% and a negative net margin of 7.71%. During the same quarter in the previous year, the firm earned $0.06 EPS. Renesola's revenue for the quarter was down 39.9% compared to the same quarter last year. On average, analysts expect Renesola to post $-2.67 EPS for the current fiscal year and $-1.53 EPS for the next fiscal year.
Shares of Renesola Ltd. (NYSE:SOL) traded up 0.45% during midday trading on Friday, reaching $2.21. The company's stock had a trading volume of 79,990 shares. Renesola Ltd. has a 1-year low of $2.12 and a 1-year high of $5.55. The company's 50-day moving average price is $2.51 and its 200 day moving average price is $2.52. The firm's market capitalization is $44.32 million.
A number of equities research analysts have weighed in on SOL shares. Roth Capital set a $2.00 price objective on Renesola and gave the company a "sell" rating in a research note on Saturday, June 17th. ValuEngine lowered Renesola from a "sell" rating to a "strong sell" rating in a research note on Friday, June 2nd.
TRADEMARK VIOLATION WARNING: "Renesola Ltd. (SOL) Scheduled to Post Earnings on Monday" was posted by American Banking News and is the sole property of of American Banking News. If you are reading this piece of content on another site, it was stolen and reposted in violation of United States and international copyright & trademark law. The original version of this piece of content can be accessed at https://www.americanbankingnews.com/2017/09/17/renesola-ltd-sol-scheduled-to-post-earnings-on-monday.html.
About Renesola
ReneSola Ltd is a holding company. The Company is a brand and technology provider of energy-efficient products based in China. The Company's segments include wafer sales, cell and module sales, and solar power projects. The wafer sales segment involves the manufacture and sales of monocrystalline and processing services.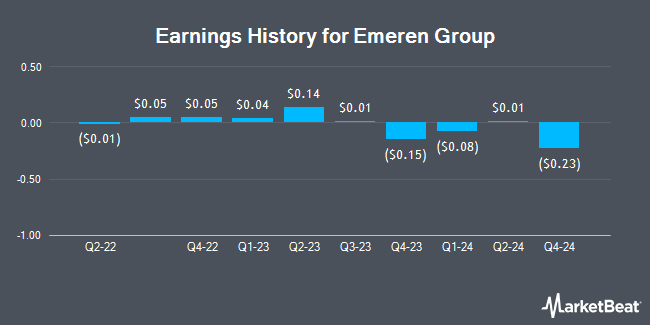 Receive News & Ratings for Renesola Ltd. Daily - Enter your email address below to receive a concise daily summary of the latest news and analysts' ratings for Renesola Ltd. and related companies with MarketBeat.com's FREE daily email newsletter.