Nintendo Co., Ltd (NTDOY) Upgraded to Strong-Buy by Zacks Investment Research
Nintendo Co., Ltd (NASDAQ:NTDOY) was upgraded by Zacks Investment Research from a "hold" rating to a "strong-buy" rating in a report released on Wednesday. The firm presently has a $53.00 target price on the stock. Zacks Investment Research's target price suggests a potential upside of 14.04% from the company's current price.
According to Zacks, "NINTENDO LTD is the acknowledged worldwide leader in the creation of interactive entertainment. Nintendo has created such industry icons as Mario and Donkey Kong and launched franchises like The Legend of Zelda and Pokémon. Nintendo manufactures and markets hardware and software for its popular home video game systems, including Nintendo 64 and Game Boy – the world's best-selling video game system. "
Several other equities analysts have also commented on the company. CLSA raised Nintendo Co. from a "sell" rating to an "underperform" rating in a research note on Wednesday, June 14th. Jefferies Group LLC reissued a "buy" rating and set a $66.00 price objective on shares of Nintendo Co. in a research report on Thursday, July 27th. One investment analyst has rated the stock with a sell rating, two have given a hold rating, two have assigned a buy rating and one has given a strong buy rating to the company. Nintendo Co. presently has an average rating of "Buy" and an average target price of $59.50.
Nintendo Co. (NASDAQ:NTDOY) opened at 46.475 on Wednesday. Nintendo Co. has a 1-year low of $24.12 and a 1-year high of $48.65.
WARNING: This article was first published by American Banking News and is the property of of American Banking News. If you are accessing this article on another website, it was illegally copied and reposted in violation of U.S. and international trademark & copyright legislation. The correct version of this article can be viewed at https://www.americanbankingnews.com/2017/10/04/nintendo-co-ltd-ntdoy-upgraded-to-strong-buy-by-zacks-investment-research.html.
Hedge funds have recently modified their holdings of the company. Quadrant Capital Group LLC lifted its holdings in shares of Nintendo Co. by 5.0% in the 2nd quarter. Quadrant Capital Group LLC now owns 7,924 shares of the company's stock worth $317,000 after acquiring an additional 377 shares during the last quarter. GRATRY & Co LLC purchased a new position in shares of Nintendo Co. during the 2nd quarter worth approximately $1,098,000. Finally, Parametric Portfolio Associates LLC boosted its position in shares of Nintendo Co. by 16.7% during the 2nd quarter. Parametric Portfolio Associates LLC now owns 449,612 shares of the company's stock worth $18,803,000 after purchasing an additional 64,320 shares during the period.
Nintendo Co. Company Profile
Get a free copy of the Zacks research report on Nintendo Co. (NTDOY)
For more information about research offerings from Zacks Investment Research, visit Zacks.com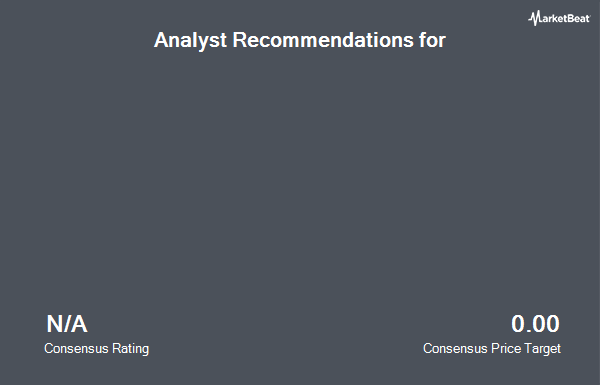 Receive News & Ratings for Nintendo Co. Ltd Daily - Enter your email address below to receive a concise daily summary of the latest news and analysts' ratings for Nintendo Co. Ltd and related companies with MarketBeat.com's FREE daily email newsletter.