Brokers Set Expectations for Yangarra Resources Ltd's FY2019 Earnings (YGR)
Yangarra Resources Ltd (TSE:YGR) – Equities research analysts at Cormark decreased their FY2019 earnings per share estimates for Yangarra Resources in a note issued to investors on Tuesday. Cormark analyst A. Arif now forecasts that the oil and gas exploration company will earn $0.62 per share for the year, down from their previous estimate of $0.66.
ILLEGAL ACTIVITY WARNING: "Brokers Set Expectations for Yangarra Resources Ltd's FY2019 Earnings (YGR)" was first posted by American Banking News and is the sole property of of American Banking News. If you are viewing this piece of content on another website, it was illegally copied and reposted in violation of U.S. and international trademark and copyright law. The original version of this piece of content can be viewed at https://www.americanbankingnews.com/2017/10/19/brokers-set-expectations-for-yangarra-resources-ltds-fy2019-earnings-ygr.html.
Shares of Yangarra Resources (YGR) traded down 1.40% during midday trading on Thursday, hitting $3.53. 170,914 shares of the stock traded hands. Yangarra Resources has a 52-week low of $1.17 and a 52-week high of $4.00. The company has a market cap of $284.81 million and a price-to-earnings ratio of 28.47. The stock has a 50-day moving average of $3.62 and a 200-day moving average of $3.21.
In other news, Director Gordon Bowerman purchased 20,000 shares of the firm's stock in a transaction that occurred on Wednesday, July 26th. The stock was bought at an average price of C$3.46 per share, for a total transaction of C$69,200.00. Insiders purchased 46,000 shares of company stock valued at $159,584 in the last quarter.
Yangarra Resources Company Profile
Yangarra Resources Ltd., a junior oil and gas company, explores, develops, and produces resource properties in Western Canada. It has oil and gas interests in various sections of land located in Central Alberta and Medicine Hat. Yangarra Resources Ltd. is headquartered in Calgary, Canada.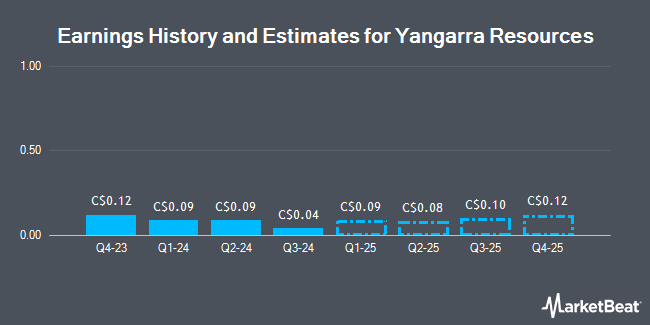 Receive News & Ratings for Yangarra Resources Ltd Daily - Enter your email address below to receive a concise daily summary of the latest news and analysts' ratings for Yangarra Resources Ltd and related companies with MarketBeat.com's FREE daily email newsletter.