Career Education Corporation (CECO) to Release Quarterly Earnings on Thursday
Career Education Corporation (NASDAQ:CECO) is scheduled to issue its quarterly earnings data before the market opens on Thursday, November 2nd. Analysts expect the company to announce earnings of ($0.01) per share for the quarter.
Career Education Corporation (NASDAQ:CECO) last released its earnings results on Wednesday, August 9th. The company reported $0.07 EPS for the quarter, beating the Thomson Reuters' consensus estimate of ($0.04) by $0.11. The firm had revenue of $146.20 million during the quarter, compared to analysts' expectations of $147.80 million. Career Education Corporation had a negative net margin of 3.82% and a positive return on equity of 3.73%. The business's quarterly revenue was down 19.9% compared to the same quarter last year. During the same period in the prior year, the company earned $0.17 EPS. On average, analysts expect Career Education Corporation to post $0.18 EPS for the current fiscal year and $0.62 EPS for the next fiscal year.
Career Education Corporation (CECO) opened at 10.61 on Thursday. The company's 50-day moving average is $10.27 and its 200 day moving average is $9.67. Career Education Corporation has a 1-year low of $6.55 and a 1-year high of $12.59. The firm's market capitalization is $732.90 million.
CECO has been the subject of several research reports. BidaskClub raised Career Education Corporation from a "strong sell" rating to a "sell" rating in a report on Thursday, August 24th. Piper Jaffray Companies reaffirmed a "hold" rating and set a $13.00 price target on shares of Career Education Corporation in a report on Friday, July 21st.
ILLEGAL ACTIVITY NOTICE: "Career Education Corporation (CECO) to Release Quarterly Earnings on Thursday" was reported by American Banking News and is owned by of American Banking News. If you are accessing this story on another site, it was stolen and republished in violation of U.S. and international trademark & copyright law. The original version of this story can be viewed at https://www.americanbankingnews.com/2017/10/26/career-education-corporation-ceco-to-release-quarterly-earnings-on-thursday.html.
In other Career Education Corporation news, Director Gregory L. Jackson purchased 10,000 shares of the business's stock in a transaction on Monday, August 14th. The stock was acquired at an average price of $8.78 per share, with a total value of $87,800.00. Following the acquisition, the director now directly owns 30,866 shares of the company's stock, valued at approximately $271,003.48. The transaction was disclosed in a filing with the SEC, which is accessible through the SEC website. Company insiders own 5.01% of the company's stock.
About Career Education Corporation
Career Education Corporation, through its colleges, institutions and universities, offers education to students in a range of career-oriented disciplines through online, on-ground and hybrid learning programs. The Company's American InterContinental University (AIU) and Colorado Technical University (CTU) provide degree programs through the master's or doctoral level as well as associate and bachelor's levels.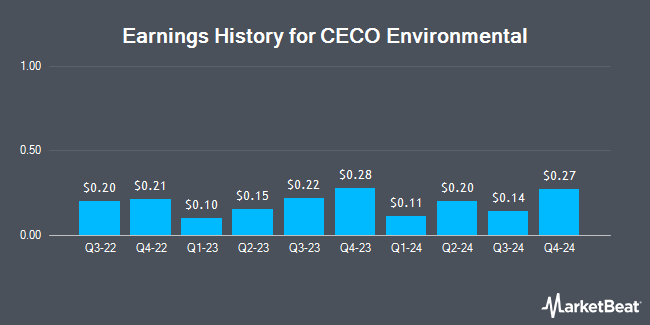 Receive News & Ratings for Career Education Corporation Daily - Enter your email address below to receive a concise daily summary of the latest news and analysts' ratings for Career Education Corporation and related companies with MarketBeat.com's FREE daily email newsletter.