Roots Corp (ROOT) Stock Rating Reaffirmed by Canaccord Genuity
Roots Corp (TSE:ROOT)'s stock had its "buy" rating restated by investment analysts at Canaccord Genuity in a research report issued on Monday. They currently have a C$13.00 target price on the stock. Canaccord Genuity's target price would indicate a potential upside of 34.72% from the stock's previous close.
Several other brokerages have also weighed in on ROOT. TD Securities reaffirmed a "buy" rating and issued a C$16.00 target price on shares of Roots Corp in a research report on Monday. Royal Bank Of Canada reiterated a "sector perform" rating and issued a C$11.00 price target on shares of Roots Corp in a report on Monday. One research analyst has rated the stock with a hold rating and four have given a buy rating to the company's stock. The company has a consensus rating of "Buy" and an average price target of C$13.80.
Shares of Roots Corp (ROOT) traded up C$0.15 on Monday, hitting C$9.65. The company had a trading volume of 173,581 shares, compared to its average volume of 389,229. Roots Corp has a twelve month low of C$8.55 and a twelve month high of C$11.55.
ILLEGAL ACTIVITY WARNING: "Roots Corp (ROOT) Stock Rating Reaffirmed by Canaccord Genuity" was first published by American Banking News and is the property of of American Banking News. If you are accessing this story on another website, it was illegally copied and reposted in violation of United States and international copyright law. The original version of this story can be viewed at https://www.americanbankingnews.com/2017/11/13/roots-corp-root-stock-rating-reaffirmed-by-canaccord-genuity.html.
About Roots Corp
Roots Corp is a Canada-based retailer within apparel industry. It offers leather goods, athletic wear and accessories. Its products comprise leather bags, handbags, purses, briefcases, footwear, as well as men's and women's clothing, including sweaters, hoodies, sweats, watches, athletic t-shirts, yoga wear, accessories, among others.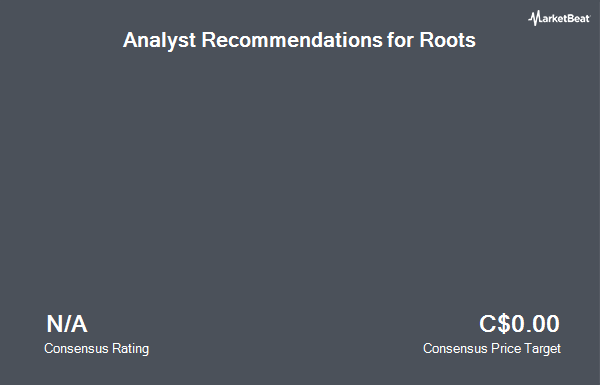 Receive News & Ratings for Roots Corp Daily - Enter your email address below to receive a concise daily summary of the latest news and analysts' ratings for Roots Corp and related companies with MarketBeat.com's FREE daily email newsletter.