Chester Billingsley Sells 208,000 Shares of Mentor Capital, Inc. (MNTR) Stock
Mentor Capital, Inc. (OTCMKTS:MNTR) CEO Chester Billingsley sold 208,000 shares of the business's stock in a transaction dated Wednesday, November 15th. The shares were sold at an average price of $0.71, for a total value of $147,680.00. The sale was disclosed in a document filed with the Securities & Exchange Commission, which is available through this hyperlink.
Shares of Mentor Capital, Inc. (MNTR) traded up $0.02 during mid-day trading on Friday, hitting $0.73. The stock had a trading volume of 21,104 shares, compared to its average volume of 61,784. The company has a quick ratio of 11.05, a current ratio of 10.41 and a debt-to-equity ratio of 0.01. Mentor Capital, Inc. has a fifty-two week low of $0.45 and a fifty-two week high of $4.82.
TRADEMARK VIOLATION NOTICE: "Chester Billingsley Sells 208,000 Shares of Mentor Capital, Inc. (MNTR) Stock" was first reported by American Banking News and is the sole property of of American Banking News. If you are accessing this news story on another site, it was illegally stolen and reposted in violation of US and international trademark and copyright laws. The original version of this news story can be viewed at https://www.americanbankingnews.com/2017/11/17/chester-billingsley-sells-208000-shares-of-mentor-capital-inc-mntr-stock.html.
Mentor Capital Company Profile
Mentor Capital, Inc focuses on investments in the medical marijuana and social use cannabis sector. The Company is operating an acquisition and investment business. The Company operates through two segments: Cannabis and Medical Marijuana Segment and Trash Management. The cannabis and medical marijuana segment includes the operation of subsidiaries in the Cannabis and medical marijuana sector.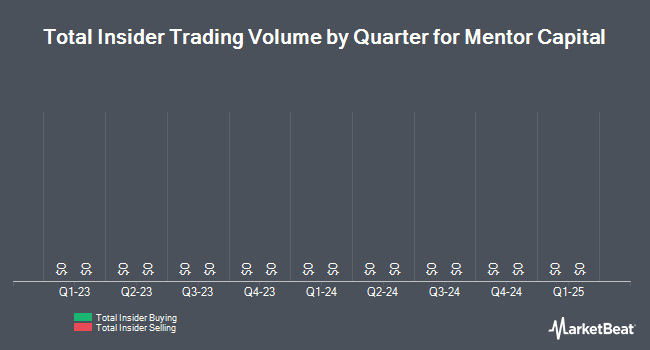 Receive News & Ratings for Mentor Capital Inc. Daily - Enter your email address below to receive a concise daily summary of the latest news and analysts' ratings for Mentor Capital Inc. and related companies with MarketBeat.com's FREE daily email newsletter.