Callidus Capital Co. (TSE:CBL) insider Joseph C. Lewis bought 2,800 shares of Callidus Capital stock in a transaction on Wednesday, November 29th. The stock was acquired at an average cost of C$10.22 per share, for a total transaction of C$28,616.00.
Shares of Callidus Capital Co. (CBL) traded up C$0.05 during mid-day trading on Friday, hitting C$10.19. The company's stock had a trading volume of 39,934 shares, compared to its average volume of 58,097. Callidus Capital Co. has a 52-week low of C$9.30 and a 52-week high of C$20.89.
The company also recently disclosed a monthly dividend, which will be paid on Wednesday, December 20th. Investors of record on Thursday, November 30th will be issued a dividend of $0.10 per share. This represents a $1.20 annualized dividend and a dividend yield of 11.78%. The ex-dividend date is Wednesday, November 29th. Callidus Capital's dividend payout ratio (DPR) is -52.13%.
CBL has been the topic of a number of research analyst reports. National Bank Financial reduced their target price on Callidus Capital from C$11.00 to C$10.00 and set a "sector perform" rating on the stock in a report on Wednesday, November 15th. Canaccord Genuity reduced their target price on Callidus Capital from C$13.50 to C$11.50 in a report on Monday, August 14th.
COPYRIGHT VIOLATION NOTICE: "Joseph C. Lewis Acquires 2,800 Shares of Callidus Capital Co. (CBL) Stock" was first posted by American Banking News and is the sole property of of American Banking News. If you are accessing this story on another publication, it was stolen and reposted in violation of United States and international copyright legislation. The correct version of this story can be accessed at https://www.americanbankingnews.com/2017/12/01/joseph-c-lewis-acquires-2800-shares-of-callidus-capital-co-cbl-stock.html.
About Callidus Capital
Callidus Capital Corporation (Callidus) is a Canada-based company, which is engaged in providing financing solutions for companies that are unable to obtain financing from lending institutions. The Company operates a finance business that provides senior secured asset-based loans and lending services to mid-market companies operating in Canada and the United States.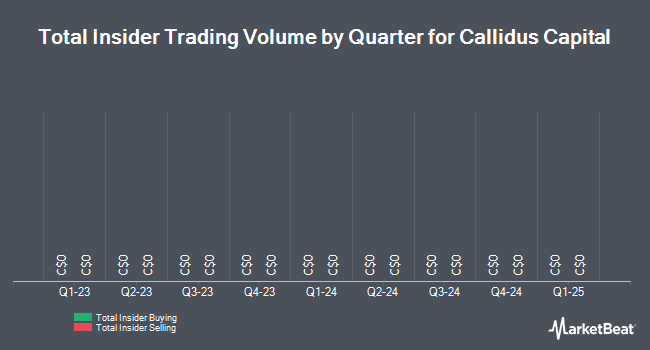 Receive News & Ratings for Callidus Capital Co. Daily - Enter your email address below to receive a concise daily summary of the latest news and analysts' ratings for Callidus Capital Co. and related companies with MarketBeat.com's FREE daily email newsletter.