Dixons Carphone PLC (DC) Receives Consensus Rating of "Buy" from Analysts
Dixons Carphone PLC (LON:DC) has been assigned a consensus rating of "Buy" from the seventeen ratings firms that are presently covering the firm, Marketbeat Ratings reports. One research analyst has rated the stock with a sell rating, four have assigned a hold rating and twelve have given a buy rating to the company. The average 1 year target price among analysts that have updated their coverage on the stock in the last year is GBX 242.25 ($3.24).
Several brokerages have commented on DC. Deutsche Bank dropped their price target on Dixons Carphone from GBX 340 ($4.55) to GBX 250 ($3.35) and set a "buy" rating on the stock in a research report on Friday, September 29th. Liberum Capital reissued an "under review" rating on shares of Dixons Carphone in a report on Thursday, August 24th. Royal Bank Of Canada lowered Dixons Carphone to an "outperform" rating and decreased their price objective for the stock from GBX 225 ($3.01) to GBX 215 ($2.88) in a report on Thursday, September 7th. Investec reissued a "not rated" rating on shares of Dixons Carphone in a report on Thursday, August 24th. Finally, Goldman Sachs Group decreased their price objective on Dixons Carphone from GBX 305 ($4.08) to GBX 190 ($2.54) and set a "neutral" rating on the stock in a report on Wednesday, August 30th.
Dixons Carphone (DC) opened at GBX 157.82 ($2.11) on Monday. Dixons Carphone has a 1 year low of GBX 145.72 ($1.95) and a 1 year high of GBX 373.28 ($5.00).
In related news, insider Katie Bickerstaffe purchased 10,000 shares of the firm's stock in a transaction that occurred on Wednesday, September 6th. The shares were acquired at an average price of GBX 165 ($2.21) per share, with a total value of £16,500 ($22,097.23). Also, insider Andrea Gisle Joosen purchased 8,500 shares of the firm's stock in a transaction that occurred on Tuesday, September 12th. The stock was bought at an average cost of GBX 166 ($2.22) per share, for a total transaction of £14,110 ($18,896.48). In the last ninety days, insiders purchased 29,500 shares of company stock worth $5,019,000.
COPYRIGHT VIOLATION NOTICE: This story was first published by American Banking News and is owned by of American Banking News. If you are accessing this story on another site, it was copied illegally and reposted in violation of U.S. and international copyright & trademark law. The original version of this story can be viewed at https://www.americanbankingnews.com/2017/12/04/dixons-carphone-plc-dc-receives-consensus-rating-of-buy-from-analysts.html.
Dixons Carphone Company Profile
Dixons Carphone plc (Dixons Carphone) is an electrical and telecommunications retailer and services company. The Company operates through four segments: UK & Ireland, Nordics, Southern Europe and Connected World Services (CWS). Dixons Carphone offers a range of electrical and mobile products, connectivity and expert after-sales services from the Geek Squad and KNOWHOW.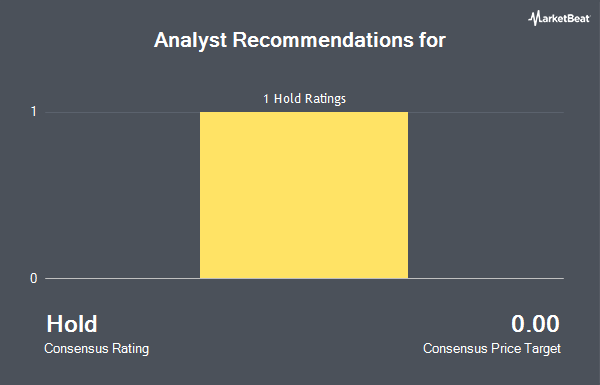 Receive News & Ratings for Dixons Carphone PLC Daily - Enter your email address below to receive a concise daily summary of the latest news and analysts' ratings for Dixons Carphone PLC and related companies with MarketBeat.com's FREE daily email newsletter.